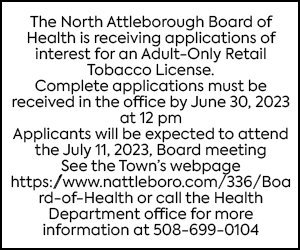 By Max Bowen-max.bowen@northstarreporter.com
Since the COVID-19 pandemic began, ridership on the MBTA has dropped by 70 percent.
To cope with the resulting loss of revenue, a plan has been crafted to lessen services—in some cases shutting down entire bus lines—in an attempt to lessen the fiscal impact.
During a virtual hearing held on Monday, Nov. 30, MBTA officials outlined the proposal—known as Forging Ahead—slated to take place next spring. Further hearings will be held in December. General Manager Steve Poftak said that other options were also explored, such as moving federal funds to cover operating expenses and halting some capital projects. These have netted some savings and lessened the approximately $550 million deficit that is expected.
"We come to service levels as a last resort and we do it with great reluctance," said Poftak. "COVID-19 has changed how people travel."
Poftak said that normally, the MBTA sees 1.3 million riders a day, and this has dropped down to 330,000, with a sharper decline seen on the Commuter Rail. Service has remained the same, despite the loss in riders. He added that any changes made are not expected to be permanent, and services may return once the pandemic ends. Officiasl will be taking this proposal to the Fiscal Management Control Board in December. He hopes that assistance from the federal government will occur that can help lessen the deficit.
"It makes sense to pull back on services that don't have enough riders," he said.
The proposed service reductions would affect all aspects of the MBTA. Ferries would be halted entirely, and the Commuter Rail would see a number of changes. All service would stop at 9 p.m., with exception of the Fairmount Line, which would continue until 10 p.m. All weekend service would cease, and the Fairmount Line would be replaced by a bus. Six out of the 141 stops would be closed, though the Attleboro. South Attleboro, and Mansfield stations aren't among them.
On the Rapid Transit lines, all service will cease at midnight, as opposed to 1 a.m. Service frequency would be reduced by 20 percent, and some bus lines would be merged where possible.
MBTA Chief Engineer Eric Stoothoff said that Massachusetts isn't alone, that several other major transit organizations across the country are in the same boat. He said New York is considering cutting 40 percent of subway and bus service and Philadelphia is looking at layoffs, fare increases, and service cuts.
"We have ability to adjust the services as the needs change," said Stoothoff.
Questions from the public were few, and local legislators also offered their comments. State Sen. Becca Rausch said that the service reductions are a concern, as is the suspension on any capital projects. She encouraged the public to offer their own response on the matter.
"Please make sure that your comments are heard," she said.