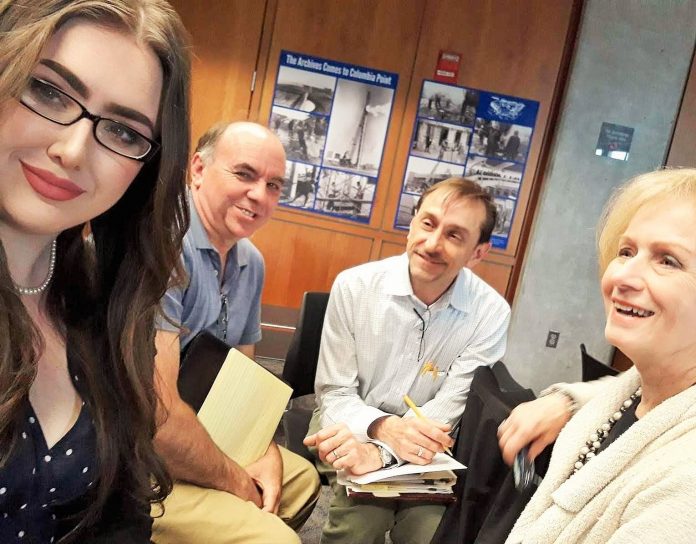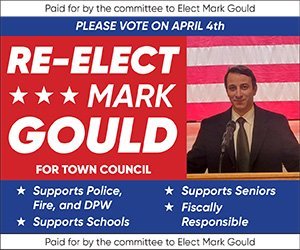 By Max Bowen-max.bowen@northstarreporter.com
A year-long study into North Attleborough's history has led to the discovery of more than 30 sites previously unknown.
The project—a collaboration between the town's Historical Commission and the Public Archaeology Laboratory [PAL] in Pawtucket—was completed in late September. Ann J. Chapdelaine was the local project coordinator, and prepared a 100-page report that was sent to the Massachusetts Historical Commission. This report covered the process of hiring PAL, as well as the project description, methodology, explanation of accomplishments, budget narrative, press releases, outreach and procurement documentation for a federal audit if needed.
PAL wrote the survey report, which is 400 pages long and contains maps, charts, and inventory forms. It also includes a plan for the sites' protection for Historical Commission, Planning Board, Conservation Commission and Town Council members to implement. This report is available to the public.
Historical Commission Chair Susan Taylor has previously said the town has been surveyed in the past, but only 7 percent was looked at. Developers must have an archeological survey done of any sites they wish to build on, so the study won't impact construction. Taylor hopes to use this to educate the town on its history and sites of interest. While much of the results will be made public, some information will be kept private, to protect sites from vandalism and deter people from attempting to dig up areas.
Taylor said she is planning a virtual archaeology program for the community and will implement outreach aspects of the plan in the coming year.
"I am highly impressed with the final product of the archaeological survey," said Taylor. "The incredible detail and findings in the report make this document an educational necessity. We have uncovered a wealth of previously unknown information that will be an indispensable planning tool for the town as we move forward. The plan's recommendations will be an asset for many years to come across a variety of projects."

The activity that is the subject of this report has been financed in part with Federal funds from the National Park Service, U.S. Dept. of the Interior, through the Massachusetts Historical Commission, Secretary of the Commonwealth William Francis Galvin ,Chairman.
Chapdelaine described this effort as an archeological reconnaissance survey, meaning that no digging was done. Previously documented archaeological sites and artifacts were researched and compiled into this report ,which formed the basis for a plan for future protection. Creating maps of archaeologically sensitive areas was also part of this project.
"Any new sites documented were as a result of residents sharing with us what they knew at the Local Archeology Day held on Jan. 25, 2020," she said.
The project had four goals–identify sites that have significant archaeological resources, develop town-wide archaeological sensitivity maps, prepare a professional reconnaissance survey report, and produce a plain-language guide to understanding and using the archaeological sensitivity maps.
One rather unfortunate detail that the survey revealed was that when documenting existing finds, artifacts were removed from various sites in North Attleborough and stored in different locations throughout Massachusetts and Rhode Island. Chapdelaine said this is because the commonwealth does not have a central archive to store these resources.
Because of limited space in one of the storage areas, it was learned that artifacts previously discovered in North Attleborough were thrown away. One aspect of the report is a listing of where the artifacts found in the town are stored. The exact location of archaeological sites is protected by state laws to prevent looting.
"So no one in the Town of North Attleborough has known about all of these locations until this report was produced," said Chapdelaine. "No one in town has known about the wealth of cultural resources that were removed."
Chapdelaine said that the survey resulted in the documentation of 34 previously unrecorded archaeological sites (14 Pre-Contact sites and 20 Post-Contact sites). Pre-Contact Sites are areas in North Attleborough sensitive for locations of ancient Native American sites that document a human presence spanning at least 10,000 years. Post-Contact Sites span the period from the arrival of the Woodcock and Daggett families into Native American homelands in this area in the 1660s, through the mid-20th century.
"North Attleborough has an archaeological legacy that is rather unique and indigenous to this area," said Chapdelaine. "This legacy spills over into Attleborough and the Blackstone River Corridor."