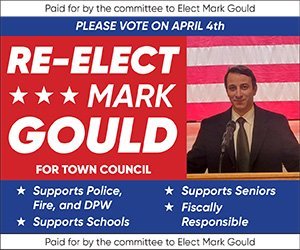 By Max Bowen-max.bowen@northstarreporter.com
An increase to water and sewer fees will be decided on at the Dec. 2 Board of Public Works meeting—but the impact to homeowners won't be severe.
DPW Director Mark Hollowell said the proposal is to increase water rates by 4 percent and sewer by 3 percent. This is based on the average single family water use of 90,000 gallons per year. For those in the upper tier of water use—such as those using it for irrigation—the water rate would rise by 9 percent. Hollowell said this proposal stems from an expected rise in expenses for the coming fiscal year, as well as the fact that upper tier water users weren't being billed enough to cover costs associated with the service.
"We're projecting that to meet revenues we'll need 9 percent more [in rates] than last year," said Hollowell at the board's Nov. 18 meeting.
All told, the rate increase will amount to an additional $40 on water and sewer bills for the year, or $10 per quarter. If approved by the board, the rates would go into effect Jan. 1. At the meeting, Hollowell said that rates were last increased in 2018, and a study was conducted last year to see if more may be needed. He said that the 194-unit complex on East Street would help cover the revenue gap once it comes online.
Hollowell added that work done by the DPW—which includes regular updates to the systems and a proactive improvement plan—have kept rates fairly low. Out of the DPW's annual budget, $100,000 is set aside for well repairs.
"Other communities do not do this well," he said.
In January, the town reached an agreement with Plainville officials for the purchase of up to 100 million gallons of water a day at a cost of approximately $5 per 1,000 gallons. The rate increase will also apply to this deal. Plainville is in the midst of upgrades to two of its wells and other repair work. The 100 million gallon limit also gives the town the ability to meet the needs of new developments.