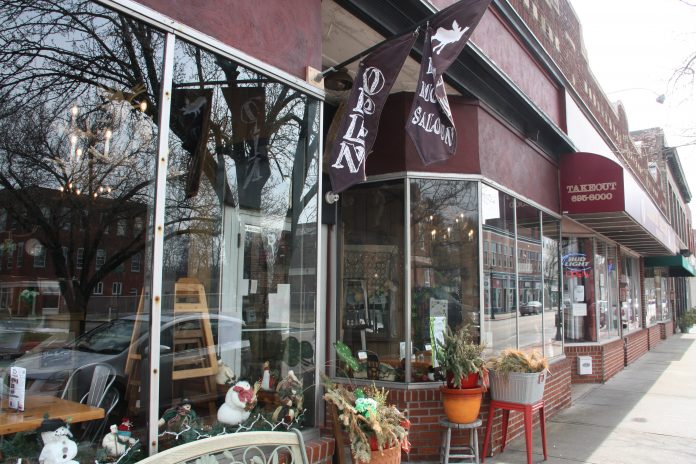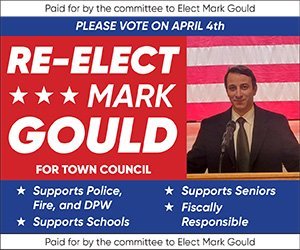 By Matt Slobogan
I'll always remember how I felt when Governor Baker announced the statewide lockdown on March 23. As the owner of Preservation Framing since 2008, a small custom picture framing business here in Downtown North Attleborough, I was completely caught off guard. I had to close my doors with no clear date for reopening. The schools had already gone virtual, professional sports leagues had just suspended their seasons, but it was the government shutdown that confirmed to us that COVID-19 was going to be unlike anything we have ever experienced.
Shutting down operations, with overhead costs and lingering debt from an expansion in 2018, was absolutely maddening. But I focused on staying in touch with customers on social media and reopening safely. By May, we adopted a mask wearing policy and were seeing customers again with an appointment-based approach. Our customers were amazing and loyally supported our business as we got back on our feet. Even though Coronavirus cases are surging, I am confident that my safety protocols will keep customers safe and that our loyal customers will feel comfortable continuing to do business with us.
My story is not unique, but typical of small businesses here in North Attleborough and throughout Massachusetts. It is vital for our community to continue to support local businesses now – and throughout the winter. They have worked hard to reopen safely but still face major challenges. As the administrator of the Downtown North Attleborough Facebook and Instagram page, I hear from my fellow local business owners regularly. The page lets people learn about local businesses, events and also provides business owners a place to generate engagement, and ultimately customers, from the community. Unlike big corporations, most of us have thin profit margins. We rely on our customer base and the public's support to make it through difficult times like these.
Sadly, there are businesses that have closed because of the extreme pressures, and there are many others that are working harder than ever just to make ends meet. The uncertainty due to COVID-19 fears, constantly changing regulations, plus generous unemployment has taken quite a toll on the hospitality industry. Many restaurant owners, for example, have been unable to retain their employees, and have staffed their businesses by themselves or with their family. Thankfully, downtown staples like Los Antojitos, Habibi's Middle Eastern Kitchen, Mad Moose and Stella Osteria are still open, having adapted to outside dining.
Downtown North Attleborough is a unique small business hub. Customers and owners know each other. Customer service at these mom-and-pop establishments is unparalleled compared to the giant chains. Thanks to North Attleborough small businesses, this decade saw the largest upsurge in occupied storefronts since the opening of the Emerald Square Mall in the mid-1980's.
The public has been on our side throughout the pandemic, because residents understand what small businesses do for our community. We are your local sports organization donors, community fundraising donors, employers of friends and neighbors, and the economic heartbeat of the town. Directly after the shutdown, the Downtown North Attleborough Facebook page and the business owners banded together and made a compelling photo story highlighting 16 individual businesses. The response was heartfelt and uplifting. When businesses reopened, the response was even better. Customers returned and supported the local businesses they've enjoyed for years.
I have no doubt that small businesses in North Attleborough and throughout Massachusetts will keep fighting through these challenges. Entrepreneurs are adaptable by definition. I don't know when things will return to normal, how soon the promising vaccines will be rolled out, or whether the state will go back into lockdown. What I do know is that local businesses will find a way to succeed. I urge the people of North Attleborough and every other community across the state to continue to support their local businesses.
Our small, local, family owned businesses have the community's interest at heart. When we recover from this pandemic, we do not want to be a country where the only businesses are giant corporations like Amazon, Apple, and Wal-Mart. We need to keep our local establishments alive and thriving.