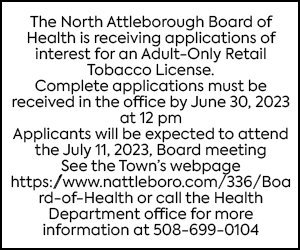 By Max Bowen-max.bowen@northstarreporter.com
In the days leading up to Election Day, Patrick Reynolds found himself several hundred miles away from home, volunteering to help Philadelphia residents exercise their right to vote.
Reynolds, of North Attleborough, is volunteering for the campaign to elect former Vice President Joe Biden. He spent Nov. 3 in the 66th Ward of the city, an area he said voted for Donald Trump in the last presidential election. Pennsylvania could potentially tip the election in either candidate's favor, and with Massachusetts strongly Democratic, Reynolds wanted to go somewhere and potentially make a difference. He said the people there are very excited for the election and that the Joe Biden campaign has a lot of traction there.
"We're making sure that everyone can vote," said Reynolds.
Working out of Union Hall in Northern Philadelphia, Reynolds and other volunteers canvassed the ward and established voter protection measures to ensure everyone could make it to the polls. He said that those in the unions and working in the factories are concerned about when their lives will return to normal.
"They're worried about when it [the pandemic] will end," he said.
Reynolds had previously run for the Democratic nomination in the race for state representative seat of the 14th Bristol District. He lost that run to Town Councilor Adam Scanlon and decided to get involved in another aspect to the election. He and a group of volunteers left Massachusetts last Wednesday, driving down to Philadelphia.
Reynolds said that presidents should be judged on the job they have done and wants a Commander-in-Chief that he doesn't have to worry about every day. He wants a president that the people can be confident in knowing they're getting the job done.
"Joe Biden has actively worked to unite the country rather than exploit their differences and divide us," he said. "The soul of the country is so divided and damaged."