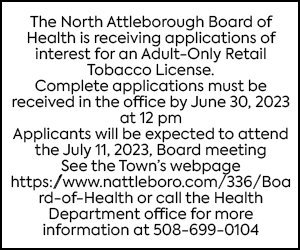 Here is where you can find all the relevant details on the Nov. 3 election. North Star Reporter will be posting updates, photos, and interviews with voters as well as the candidates. Of course, we'll also be announcing the election results, so be sure to check this page throughout the day.
To start with, here's what you need to know about voting on Tuesday.
In person on Election Day – Tuesday, Nov. 3
All precincts (1-9) will vote at the North Attleborough High School (social distancing and a limited number of voters will be allowed at one time).
Hours from 7 a.m.-8 p.m.
John Simmons, Republican candidate for state representative
Adam Scanlon, Democratic candidate for State Representative
Republican candidate for State Senate Matt Kelly
Democratic candidate for re-election State Sen. Becca Rausch