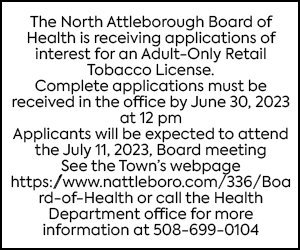 Meet Galatea, a 1-year-old beautiful domestic short-hair solid black female. Her eyes are a memorizing yellow, like a fall yellow moon. She is up to date on all her vaccines, her FIV\ FeLV was negative and she has a AKC Reunite microchip.
Galatea loves to play with her toys, goes bonkers for catnip, and can spend countless hours window watching. She gets along with other cats and dogs are OK, but Galatea would love to sit on the couch with you and watch hours of animal documentaries. She loves to have her ears and head scratched so a good book works too. Can Galatea spend fur-ever with you?
If you are interested in Galatea or any other animal at the North Attleboro Animal Shelter, please call 508-699-0128 and leave a message, or e-mail us at Fcamara@nattleboro.com.
The next rabies clinic is Nov. 18 from 11 a.m.-12 p.m. Low-cost vaccines and microchipping.
Get Your Fix [cat only] is Nov. 30. Spay\neuter vaccines, microchip, flea\tick treatment and microchip. For $65.
Adoptions are currently being conducted by appointments only. If you are interested, please submit an application. Shelter staff will then contact to set up a meet and greet. Completed applications can be emailed to fcamara@nattleboro.com.
The shelter is in need of kitten food, and 39-gallon or larger trash bags, bleach, Pine-Sol, and Dawn Dish Soap. The shelter also collects returnable bottles, cans, and glass. This helps the animals in various ways.