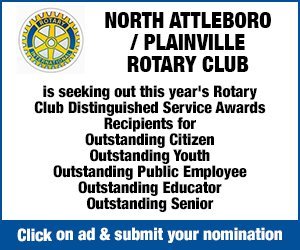 By Max Bowen-max.bowen@northstarreporter.com
Following a significant rise in COVID-19 cases over the last two weeks, North Attleborough is among the more than 120 communities to receive a "red" designation from the Mass Dept of Public Health.
This designation is based on a tally of positive COVID-19 cases, updated every two weeks. According to the DPH web site, North Attleborough has had 43 new cases in the last two weeks. A town is labeled "red" if it has more than 8 cases per 100,000 people over a two-week period. The statewide average is 9.2, which the town reached with the latest case count. North Attleborough had been labeled "yellow" but has been "green" for the most part.
Town Manager Michael Borg had been previously informed that Attleboro—also labeled a "red" city—could potentially spill over into North Attleborough.
"I encourage people to make smart choices," he said. "It's evident in the numbers we see that there is a spike in cases, and that's in this state as well."
According to information posted to the town's web site, there have been a total of 543 cases, 522 recoveries and 28 deaths. Health Director Anne Marie Fleming has said that many of the new cases are people between the ages of 20-40. Earlier this month, cases had dropped, with only nine new ones reported. Fleming had said that as the holidays approach, people should avoid large gatherings and parties.
Other area communities to be designated as "red" include Wrentham, Waltham, Norton, Plainville, Taunton, Raynham, Mansfield, Foxboro, Canton, and Bellingham. Massachusetts is currently listed as a "red" state with an average case count of 11.8 over the last two weeks.
Another issue is cold and flu season. In a previous story, Fleming said the symptoms can be similar to COVID-19. If someone should come down with these seasonal bugs, it can weaken the immune system and make one more susceptible to a stronger reaction to COVID. Flu shots are available at a number of locations, including CVS and the Board of Health. Fleming said demand has been high, and a number of new faces have been signing up for flu shots. She's working with Town Hall and the schools to ensure municipal employees are protected.
"People see the value of it and want to be protected," said Fleming.