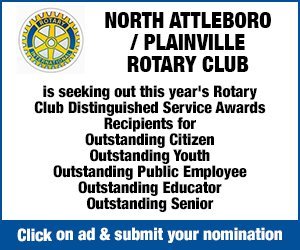 By Max Bowen-max.bowen@northstarreporter.com
Town Council approved an amendment to a section of the bylaws that govern meeting times for boards, though not without some discussion on the particulars.
The matter was introduced by Bylaw Subcommittee member Dan Donovan and reviewed at several meetings. The existing bylaw requires that boards and committees meet at 6 p.m. or later, with exemptions given to the Council on Aging, Commission on Disabilities, Board of Assessors, Election Commission, Traffic Study Committee, and Personnel Appeals Board.
The subcommittee felt that these exemptions shouldn't be a standard operating procedure and that passing this amendment would enhance transparency.
"This bylaw exists to promote transparency and public access to board, commission, and committee meetings," the subcommittee wrote in its draft of the amendment. "It is not in the interests of the residents to grant permanent exceptions to any board, commission or committee."
The new bylaw would only grant an amendment to the Commission on Disabilities and Council on Aging. Any other board or committee that wishes to be exempt would need to send an application to Town Manager Michael Borg, after which a public hearing would be held before the Town Council. If approved, the exemption would be for one year and would need to be reviewed every year following to continue.
At the Town Council's hybrid meeting on Oct. 26, BOA Chairman John Bellissimo read from a prepared statement in which the members expressed their disapproval of the changes. He explained that the board—which usually meets at 4:45 p.m.–holds their meetings at this time to coincide with the regular business hours of those they work with. For example, speaking to those that file abatement applications after 6 p.m. is a challenge.
"Traditionally, we've held meetings in mid to late afternoon, never to limit access, but to give time to handle business," he said.
Some members of the Town Council felt that the required hearings may prove an issue. Councilor John Simmons said any delays could impact the applicant, but said the council could always revisit this if needed. He suggested the matter be tabled to allow other boards the time to review it.
"No board schedules meetings to avoid transparency," he said. "I don't want that [my concerns] to be the reason I say no."
Council Vice-President Justin Pare echoed Simmons' concern about having a number of public hearings being added to the agendas. Council President Keith Lapointe suggested that the exemptions be made for five or 10 years instead of one.
In the end, the council voted 6-2 to pass the new bylaw, which takes effect in 30 days. Council member Joann Cathcart was unable to attend due to illness.