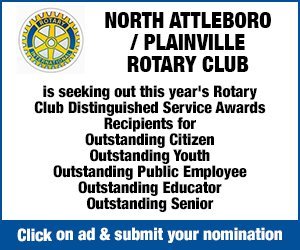 A decisive reflection of her proven track record of successful leadership on justice, fairness, equity, and service, State Sen. Becca Rausch has earned support for her re-election from an overwhelming majority of local leaders, the region's state legislative delegation, and Massachusetts women constitutional officers, as well as our nurses, social workers, scientists, reproductive freedom champions, climate action organizations, and all three major teachers' unions in the Commonwealth.
For her re-election bid, Rausch garnered the support of dozens of local, state, and federal leaders. State and federal elected officials supporting Rausch include—Congresswoman Katherine Clark, Democratic nominee for the 4th Congressional District Jake Auchincloss, Attorney General Maura Healey, Treasurer Deb Goldberg, Auditor Suzanne Bump, State Senate President Karen Spilka, State Senate Majority Leader Cindy Creem, State Senator Paul Feeney, State Representative Jim Hawkins, State Representative Denise Garlick, State Representative David Linsky, State Representative Alice Peisch, and State Representative Carmine Gentile.
Rausch has also earned endorsements from an impressive roster of local leaders. From the southern end of the district, Rausch secured the support of Attleboro Mayor Paul Heroux, Attleboro City Councilors Laura Dolan and Ty Waterman, and North Attleboro Town Councilors Kathleen Prescott and Adam Scanlon. Rausch's support extends to the midway region with Franklin Town Councilor Melanie Hamblen, Franklin School Committee Chair Dr. Anne Bergen, Norfolk School Committee Member Shannon Meneses, and Sherborn Select Board Member Paul DeRensis.
Rausch also demonstrates considerable strength in the northern tip of the district; Rausch earned endorsements from Natick Select Board Chair Jonathan Freedman, Vice Chair Karen Adelman-Foster, and Select Board member Sue Salamoff; Needham Select Board Chair Moe Handel, Clerk Marianne Cooley, and Select Board members John Bulian and Dan Matthews; Wayland Board of Selectmen members Lea Anderson and Dave Watkins; and Wellesley Board of Selectmen member Lise Olney.
A legislative leader on public health and infectious disease prevention, Rausch earned the endorsements of the Massachusetts Nurses Association, 1199 SEIU United Healthcare Workers East, and the National Association of Social Workers – MA (PACE). Rausch is also a Moms Demand Action Gun Sense Candidate of Distinction. A champion of reproductive freedom who has already passed two bills to advance maternal health by unanimous, bipartisan vote in the State Senate, Senator Rausch earned the endorsements of Planned Parenthood Advocacy Fund of Massachusetts, NARAL Pro-Choice Massachusetts, and the Bay State Birth Coalition.
A fighter for education equity, Senator Rausch also earned the endorsements of all three major teachers' unions in the state—the Massachusetts Teachers Association (MTA), the American Federation of Teachers – Massachusetts (AFT-MA), and the Boston Teachers Union (BTU). A former union member and steward herself, Senator Rausch earned the support of numerous workers rights organizations, including the Massachusetts AFL-CIO, NAGE-SEIU, SEIU 32BJ, SEIU 509, Massachusetts and Northern New England Laborers' District Council, Massachusetts Organization of State Engineers and Scientists (MOSES), Boston Carmen's Union Local 589, and the Plumbers Local 12.
Having passed legislation to curb carbon emissions in the State Senate's January 2020 Next Generation Climate Package, Rausch earned the support of every climate action organization that endorsed in the race: 350 Mass Action, the Sierra Club – Massachusetts Chapter, the Environmental League of Massachusetts, Clean Water Action, and Renew New England.
Rausch also earned support from the Massachusetts Women's Political Caucus, the MassEquality PAC, the Bay State Stonewall Democrats, Massachusetts Voters for Animals, the Massachusetts Association of Realtors, and other organizations.
Voters can find additional endorsements and robust information about Senator Rausch's re-election campaign, including comprehensive voting information, at www.beccarausch.com. Election Day is Tuesday, November 3, and voting is well underway through mail-in and early in-person voting options.