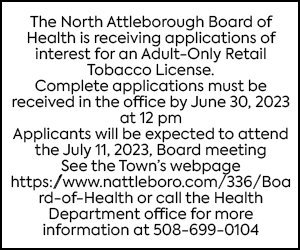 By Max Bowen-max.bowen@northstarreporter.com
I can still hear the whirring of cars passing by me and the tail lights that sped away leaving me behind. My owner asked me if I wanted to go for a ride, so I got my leash and we headed out the door. This ride felt different than all of the others.
We stopped on the side of the highway so I could go to the bathroom. We got out and he let me sniff by the side of the road. That's when he dropped the leash and got back into his truck. I looked up to let him know he forgot me, but he was already speeding off down the highway.
I chased him. I chased his truck for as long as I could but the other cars on the road scared me, horns blaring. I kept running, but he didn't turn back.
Why did you leave me? Where are you?
-An excerpt from Trooper's story
It was April 11, 2015, at 9:15 p.m. It was 45 degrees out, a cold, lonely night when a pitbull was left by the side of Route 95. After several cars sped by him, engendering a years-long fear of tires, a Mass State Trooper pulled over and let the dog in, ensuring him that everything would be okay.
The dog—named Trooper in honor of his rescuer—was brought to the North Attleborough Animal Shelter, where he waited for someone to adopt him. Five years and six months went by, but the NAAS staff and volunteers never gave up hope. They worked with Trooper to help him overcome his fear of tires, and met with one prospective family after another.
On Oct. 19, those hopes came true, and Trooper left the shelter, bound for his new home.
"A piece of my heart's missing," said Animal Control Officer Felicia Camara on Tuesday, a mixture of sadness and joy in her voice.
Camara said Trooper was a challenging case. Many people, once they knew of his particular needs, would walk away. But she kept posting pictures and information and included his photo in Thank-You cards to donors. Because of the abandonment and some mental abuse, Trooper was left with "Stranger Danger," which made it difficult for him to be around new people.
"How can you trust somebody that's supposed to love you and leaves you by the side of the road to get run over?" said Camara. "I'd never trust anyone again either."
Trooper's stay at the NAAS is something of a record, said Camara. The only animal to come close is Rooster, a cat who came to the shelter in 2014 and was adopted on Christmas Day in 2019. If Trooper wound up staying at the shelter for the rest of his life, Camara said he'd live out his days surrounded by those who loved him.
"I never give up on them," said Camara of the animals.
Camara said the couple that adopted Trooper knew of him through online postings and had owned a pitbull previously. She said that was a big help, as was the fact they don't have other pets or children.
For three weeks the couple would visit Trooper, sitting outside his cage and providing treats to earn his trust and clothes so he could get used to their scent. Trooper would bark loudly, sometimes looking at Camara for support. She'd tell him that it was OK.
Eventually, Trooper got used to the new humans in his life and one day, his barks changed their tone and he became happy when they arrived. On the big day, the staff hugged Trooper and wished him well in his new home. Though the shelter staff will miss the energetic dog, they're happy that someone chose to welcome him into their lives.
"Every animal deserves a home," said Camara. "Sometimes it just takes longer than others."