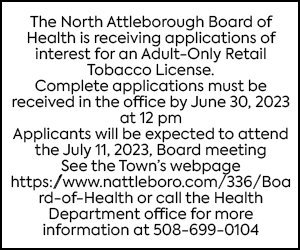 Matt Kelly is a member of the Franklin Town Council and business owner. He is challenging State Sen. Becca Rausch for her seat, which represents the Middlesex, Norfolk, and Bristol districts.
Tell me about the challenges that await the communities you'd represent and how your skills/background can help.
The decrease in local aid our district has seen and my opponent's focus on national issues over the issues facing our local communities were two of the largest contributors to my decision to run. Being a Franklin Town Councilor for the past 10 years, I have the experience to bring back the $900,000 that 5/12 communities in this district lost in state aid. These funds are huge losses to our schools, public safety, public health, senior services and so much more. This will be my first priority when I get to Beacon Hill. I will also move the focus of this Senate seat from the national agenda items being focused on currently, back to the needs of our local communities. We are facing an unprecedented time in our nation's modern history. Your Senator needs to be focused on safely moving students back to school, rebuilding our local economies by supporting small business, repairing our crumbling infrastructure and responding to the needs of everyday families like yours and mine. As a successful small business owner, I am prepared to do that.
What is your take on police reform? Is it needed, and if so, what would your approach be?
While I agree with the need for police reform, I do not agree with the manner in which it was passed. The Senate not only passed a rushed bill at 4 a.m. in the morning, but refused to open the bill up to public comment by law enforcement professionals, communities of color or anyone else. This is an approach that is antithetical to our democratic values and I am ashamed my opponent partook and refused to speak out against this.
In the days following the vote, I reached out to several district and area police chiefs to gain their perspective on the effects the bill would have on their departments and our communities. I also met with members of the black and Latino community to understand what they feel is needed for police reform. Both sides, including the public were ignored and silenced. That is not how legislating should be done. For reform, I believe that Governor Baker's bill serves as more of a model for police reform than the senate. We should approach reform, as the Governor did, with certification being the centerpiece. This will be a top priority for me when elected.
Public education has faced challenges from the COVID crisis, in some cases resulting in deferred hires and layoffs. How can you contribute to improving public schools so it can recover?
As a father of two school-aged daughters, my children's education has been interrupted by COVID-19 just like yours. Everyone wants our children to get back to school as soon as possible, however safety must be our main priority when making this decision. As your Senator I will work with our public officials, town and school officials and health departments to ensure that we can resume education safely throughout the district. The most significant losses in overall state aid has come from education. I will work to restore education funding to our communities, so they have the necessary resources to educate our children. I will also work to close the learning gap for students learning from home. Getting them the proper technology and finding an approach that works is something I will work closely with elected officials to support. My decade plus of local government experience makes me the only candidate equipped to get done.
Will you cross party lines to benefit the communities?
What matters most to me is ensuring the needs of each of the communities in my district are met. I will work with Democrats, Republicans, Independents or whomever to ensure that those needs are met. As a non-partisan member of the Franklin Town Council, I have had a fantastic working relationship with Democrats like Senator Karen Spilka and Representative Jeff Roy and Republicans like Senator Richard Ross and Representative Shawn Dooley. I will continue to bring a common sense, pragmatic approach to advocating for my district by curating relationships on both sides of the aisle.
What are some of your long-term goals?
Our communities acutely rely on funding from our state each year to balance their budgets balance and provide fund critical local services. North Attleborough, Plainville, Wrentham, Franklin, and Millis lost $900,000 in state funding under my opponents' tenure. I will work to fix funding formulas and stop the budget cuts from Beacon Hill in order to restore our funds to our communities.
I have a proven track record of economic growth under my tenure as Chairman of the Franklin Town Council. I will take this unique knowledge base, along with my experience of being a small business owner, to work with our local leaders and attract small business and large companies to our communities. That will grow the tax base, lessen the tax burden and create jobs for our local economy.
Our schools have seen drastic changes and as we emerge from COVID we will be faced with the task to get our students back into school, catching up on lost time with education and changing budgets. As a School Committee Member, Town Councilor and father of two school aged girls, I have the experience to handle the challenges our schools and families will be facing when I take office.
Every town has infrastructure needs, and some have had to wait years for the funding. This can result in further damage and even injury should the worst occur. How can you speed the process up?
Our communities have seen years of rapid growth due to suburban sprawl that in many cases has resulted in crumbling infrastructure that needs immediate attention. With many of our community's bond rating so favorable, we must act on these rates and take advantage of bonding large infrastructure projects while we can. State projects within our communities have also found themselves at the end of the list due to lack of State Senate support. I will focus on our infrastructures including roads, our public water supply and public building needs to insure they receive the cooperation state funds they need to get off the ground and get completed.
As a Councilor in Franklin I founded the "Roads Funding & Repair Account" as well as the "Side Walk Installation Plan" in order to address our current and anticipated infrastructure needs. I will work with each city and town in the district to assist them in doing something similar based on their financial ability to do so.