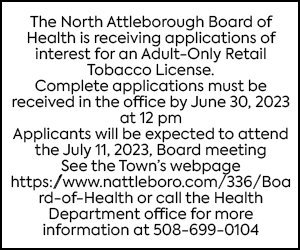 Currently in her first term as state senator, Becca Rausch is running for re-election to represent the Norfolk, Bristol, and Middlesex districts. Rausch is the Chairperson for the Joint Committee on Municipalities, Vice Chair for the Joint Committee on Elder Affairs, and a member of the Joint Committee on Children, Families and Persons with Disabilities, Joint Committee on Public Health, Joint Committee on Public Service, Joint Committee on State Administration and Regulatory Oversight, and the Joint Committee on Veterans and Federal Affairs.
Tell me about the challenges that await the communities you'd represent and how your skills/background can help.
Every community I represent is unique, and yet the bottom-line challenges are substantially similar — like rebuilding local economies, education equity, affordable health care, infrastructure improvements, and robust public health services.
Every community needs state funding to support schools, roads, seniors, and more. In addition to hundreds of millions of dollars in general government aid, I've successfully secured many millions more for special projects like STEM education, senior centers, IT advancements, youth vaping prevention programming, rail trails, fire department equipment, and transportation and transit-oriented parking. Plus, my colleagues and I ensured that every municipality will receive level funding this fiscal year, despite the pandemic-induced economic recession.
I'm the leading legislator on public health infrastructure to prevent another infectious disease crisis in the future and get us out of the current one. I helped to strengthen and pass the Student Opportunity Act to ensure that every student gets a quality public education, regardless of zip code. Plus, I'm working with local business organizations to continue helping small businesses as we head into the colder months.
As your State Senator, I've put my skills, experience, and proven leadership to work for you, and I'm delivering real results throughout our district.
What is your take on police reform? Is it needed, and if so, what would your approach be?
Law enforcement leaders have been asking for police reform for years; their requests comprise the majority of the current bill, like the provision to create a singular body to standardize training and certification requirements for local police officers throughout the state. Governor Baker also supports this reform element. Massachusetts requires licensure for over 50 other professions, like barbers, plumbers, electricians, and doctors, but we do not yet have a certification process for police.
The remaining 10 percent of the police reform bill largely focuses on racial justice and excessive force reductions. The false binary that emerged in the discussion about these provisions has been disappointing. It's possible to both appreciate the many good police officers performing important public safety services, and also recognize the need to chip away at implicit bias and address systematic problems. There should be accountability for egregious cases of misconduct that violate a person's constitutional rights.
I received an outpouring of constituent communications concerning racial justice and police reform; roughly 70 percent supported legislative action to advance racial equity. Also, I've been heartened and truly inspired to see and attend community-organized demonstrations across our district to name systemic racism and advocate for positive change.
Public education has faced challenges from the COVID crisis, in some cases resulting in deferred hires and layoffs. How can you contribute to improving public schools so it can recover?
I have been in contact with superintendents throughout our district since March, when they were trying to figure out if and when to close schools because of COVID-19, and have been an unwavering resource to our education administrators, teachers, staff, families, students, and school committee members ever since. Despite the grim economic forecast and lack of financial relief from Washington, my colleagues and I provided level funding for our schools for the current fiscal year, plus a slight increase for inflation. Fully funding the Student Opportunity Act, the landmark education equity legislation we passed earlier this session, remains one of my top budget priorities.
I am a proud product of public education and a proud parent of a public education student; I will keep putting my proven leadership to work to advocate for our schools. I am honored to have earned the endorsements of all three major teachers organizations in the state: the Massachusetts Teachers Association (MTA), the American Federation of Teachers (AFT) Massachusetts, and the Boston Teachers Union (BTU).
Will you cross party lines to benefit the communities?
When it comes to benefiting our communities, I do not see party lines. I work with everyone to secure the greatest possible amount of state funding for every municipality in our district, including my state legislative colleagues and our wonderful local government elected and appointed leaders. For example, I collaborated with State Representative Betty Poirier and town leaders to secure funding for North Attleboro's WWII pool, the senior center, COVID-19 education adaptation, and a maker space in the high school. I was excited and privileged to do a site visit (pre-COVID) with high school students and staff, Principal Peter Haviland, Superintendent Scott Holcomb, and members of the North Attleboro School Committee to see the technology-oriented maker space in action!
Beyond funding, we also collaborate to help make improvements to local government that reflect the wishes of the community. For example, Plainville has been working hard to change its charter, which requires legislative action to accomplish; State Representative Shawn Dooley and I have been working with the local charter commission, the Board of Selectmen, and town counsel to get this project done. I'm pleased that the bill is nearly across the legislative finish line; then it's off to the Governor's desk.
What are some of your long-term goals?
First and foremost, we must listen to and follow the advice of public health experts and epidemiologists as we continue to make our way through COVID-19 recovery. We cannot get back to anything close to "normal" until we effectively combat the virus. As your State Senator, I've already delivered $250,000 in funds for our district to purchase personal protective equipment (PPE) and adapt our schools to learning in the era of COVID-19. Presently, I am collaborating with local and regional chambers of commerce to strategically devise ways that my colleagues and I in the Senate and House can best support restaurants and small businesses as we head into the colder months, particularly those businesses that are sustaining jobs. In addition, I will continue to strenuously advocate for legislation to create infectious disease prevention infrastructure, which will be particularly critical if and (hopefully) when we get a safe and effective COVID-19 vaccine.
Additional longer term goals include continuing to uplift our communities through direct services to constituents and legislative collaboration, as well as various aspects of advancing justice, fairness, and equity for all, including reproductive freedom, climate action, election reform, and transportation and other infrastructure improvements.
Every town has infrastructure needs, and some have had to wait years for the funding. This can result in further damage and even injury should the worst occur. How can you speed the process up?
I've already made that process work better for our communities. I've secured multiple millions of dollars for infrastructure projects in our district, including roads, public transit, parking, rail trails, municipal communications and information technology, fire department equipment, and more. I've also collaborated to secure tax credits for downtown development. I am a proven champion for our district and I work tirelessly and successfully to deliver real results, and I'll keep delivering those results in my next term as your State Senator, as we work to further improve and speed up the process.