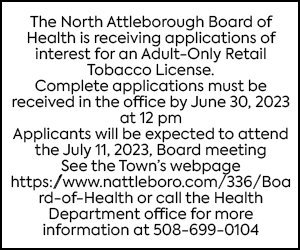 By Max Bowen-max.bowen@northstarreporter.com
Though the pandemic made the annual Making Strides Against Breast Cancer walk impossible, that doesn't mean the event couldn't be done.
The fundraiser run by the American Cancer Society transitioned to a vehicle parade held outside Gillette Stadium in Foxboro on Sunday, Oct. 18. Theresa Freeman, a spokesperson for the ACS, said 262 vehicles participated in the rally, which circled the Patriot Place shopping center. She said the pandemic has made it a challenge for the ACS to fundraise and it's been estimated that the organization may see a $200 million shortfall.
"A generation of cancer research could go unfunded," said Freeman.
Making Strides Against Breast Cancer of Boston is a non-competitive walk which raises awareness of the disease and funds to save lives. Founded in New England 28 years ago, it draws tens of thousands from the Greater Boston community each year. Participants walk either a two-mile or more than five-mile route and fundraise for the American Cancer Society's lifesaving mission. Since 1993, more than 16 million Making Strides supporters nationwide have raised more than $90 million.
Due to COVID-19 guidelines, cash donations could not be collected that day, but it's hoped that $1.7 million can be collected before the end of the year.
"Cancer hasn't stopped and neither have we," said Freeman. "We're proud to provide a safe place for the community to celebrate breast cancer survivors."
The participants came dressed for the occasion, wearing a variety of pink outfits, as did their vehicles. Many had pink balloons and streamers, or signs featuring their fundraising team or names of those lost to breast cancer. Some went all out, with elaborate setups such as the Pink Pumpkin Cape Cod team. This group stacked pink pumpkins atop their vehicle around six feet high. Another placed a large stuffed animal with boxing gloves to 'knock out cancer' on their car.
Kathy Lucas decked out her convertible with pink tassels and balloons. Kathy is a member of Alpha Kappa Alpha Sorority, Inc. comprised of graduate and undergrad students throughout the greater Boston area. Normally, the 160-members Psi Omega Chapter take part in the walk. Kathy said that as the pandemic went on, they weren't sure if anyone would be able to participate.
"We wanted to go all out," said Kathy of the decorations.
Mary Johnson of Foxboro is a survivor of thyroid, breast, and skin cancer. She held a flag with the Making Strides logo, a pink ribbon, as well as the words courage, will, faith, friends, love and strength, on it, among many others. Her father is undergoing treatment for his sixth bout of pancreatic cancer.
"It's important to be out here," said Johnson.
Crystal Hemphill is a member of Mary's Munchkins, a team which walks in Making Strides and fundraises for other causes, such as the Jimmy Fund and Children's Hospital of Dartmouth. This year, they rode in honor of their team captain, who is now in remission for cancer, and a member of the family who is being treated for breast cancer.
"We're doing this for all the supporters and people fighting," said Hemphill.
For the last 10 years, Patti Williamson has been a familiar face at the Making Strides walk. She said that events like this help with research to find a cure. Wearing a pink wig and riding in a vehicle covered in pink balloons, Williamson has also participated in the Relay for Life for the last decade.
"We love doing it," she said. "You can feel it, the energy in the crowd."
For more information on the American Cancer Society, visit www.cancer.org/breastcancer.