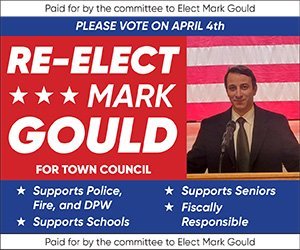 In accordance with Ch. 131, Section 40 of the MA General Laws, a virtual
Public Hearing will be held by the North Attleboro Conservation Commission on
TUESDAY, OCTOBER 27, 2020 at 6:30PM on the NOTICE OF INTENT filed by
ELI BERKOWITZ, TBFW TRUST for property located 562 EAST WASHINGTON STREET (AP 5 LOTS 76, 77, 116 & 226). The proposal is for construction
of a new commercial building with associated utilities & stormwater management system and redevelopment/ rehabilitation of the existing parking area &
drainage management systems. Proposed work is located within Bordering
Land Subject to Flooding and Riverfront Area. Pursuant to Governor Baker's
March 12, 2020 Order Suspending Certain Provisions of the Open Meeting Law
(M.G.L. Ch. 30A, §18), this meeting will be conducted via remote participation
and public participation will be via virtual means only. A complete description of
the proposed work and instructions on how to participate remotely in this hearing will be posted on the Commission's website at least 48 hours in advance of
the virtual meeting at www.nattleboro.com/conservation-commission.
Deborah Cato, Chair