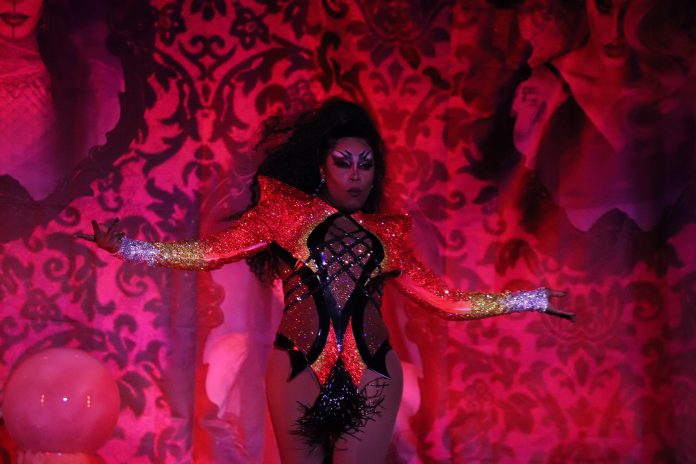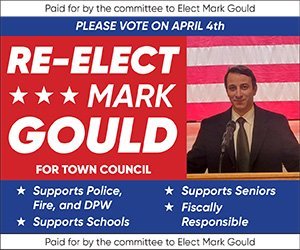 By Max Bowen-max.bowen@northstarreporter.com
Before sold-out crowds, the innovative and eclectic performers of RuPaul's Halloween Drive 'N Drag brought the house down—twice.
The show featured true drag queen royalty—finalists and winners of RuPaul's Drag Show, each in a different costume and dancing before an audience of hundreds in the Emerald Square Mall parking lot. Shows were held on Oct. 13 and 14, and host Asia O'Hara joked that those at the Wednesday performance were lucky. On Tuesday a powerful storm hit the area, and though the show went on, it suffered some setbacks, including a power loss.
The costumes that each performer wore were colorful, unique, and never failed to capture the attention. Yvie Oddly, who won the 11th season of RuPaul's Drag Show, donned a metallic bodysuit and steampunk-style mask, strutting passionately across the stage. Kim Chi was a spurned lover dumped by her lover, and found a bit too much solace in food. Each performer had a Halloween theme to their costume, and Chi's showed burst intestines from too much chocolate, something of a classic for Halloween. Aquaria was in the role of a malicious doctor, and the backup dancers were in similar attire.
Kameron Michaels was a rather wicked clown, laughing hysterically at the audience and wearing perhaps the most amazing of the evening's costumes.
The audience came in their own festive attire, which included neon lights and costumes, or cars decorated for the occasion. Several brought their children, which O'Hara approved of.
"That's parenting done right," O'Hara exclaimed excitedly.
In order to protect the public health, audience members were asked to remain in or near their vehicles, and masks were required. In between sets, O'Hara hung out with the audience, serenading one lucky 16-year-old after learning it was her birthday. O'Hara asked those near the stage where everyone was from, joking when the names posed a challenge.
"This is why I wear a wig, because I'm bad at geography," O'Hara said with a laugh.
Halloween Drive 'N Drag is run by Voss Events and will be touring in cities like New York, Philadelphia, Boston and Denver.