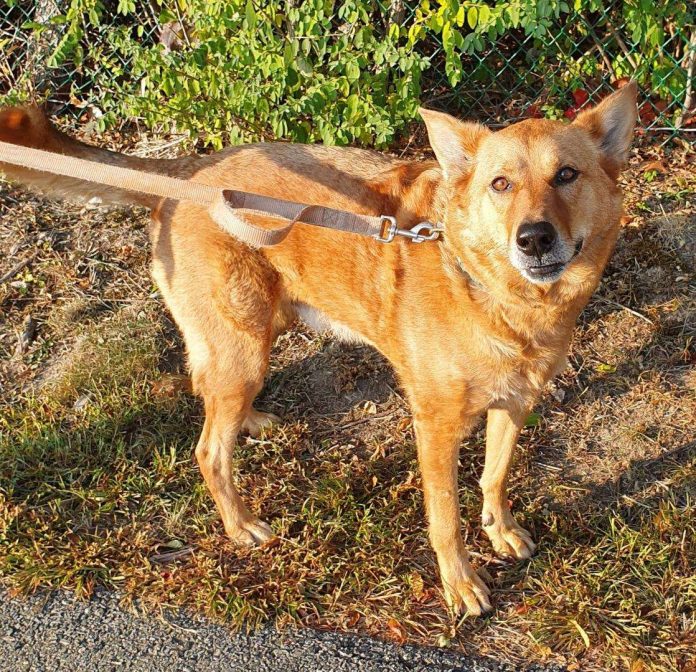 Hi, my name's Apollo. I am a handsome, red, neutered male shepherd mix. I am up to date on all my vaccines, am microchipped and my heartworm test is negative. I love long walks, car rides, action films, people watching, toys and a warm stop in front of the fire on cold winter nights. I'm good with other dogs and cats are OK. I'm great with older children, because sometimes I like to jump when we play fetch. I'm looking for a loving family to call my own. By the way, did I mention that I love long walks ( attention hikers!). Can I come home with you and play?
If you are interested in Apollo or any other animal at the North Attleboro Animal Shelter, please call 508-699-0128 and leave a message, or e-mail us at Fcamara@nattleboro.com.
The next rabies clinic is Oct. 21, from 11 a.m.-12 p.m. Low-cost vaccines and microchipping.
Get Your Fix [Dogs Only] is Oct. 26. Spay\Neuter, vaccines, heartworm, and microchipped for $125.
Adoptions are currently being conducted by appointments only. If you are interested, please submit an application. Shelter staff will then contact to set up a meet and greet. Completed applications can be emailed to fcamara@nattleboro.com.
The shelter is in need of kitten food, and 39-gallon or larger trash bags, bleach, Pine-Sol, and Dawn Dish Soap. The shelter also collects returnable bottles, cans, and glass. This helps the animals in various ways.