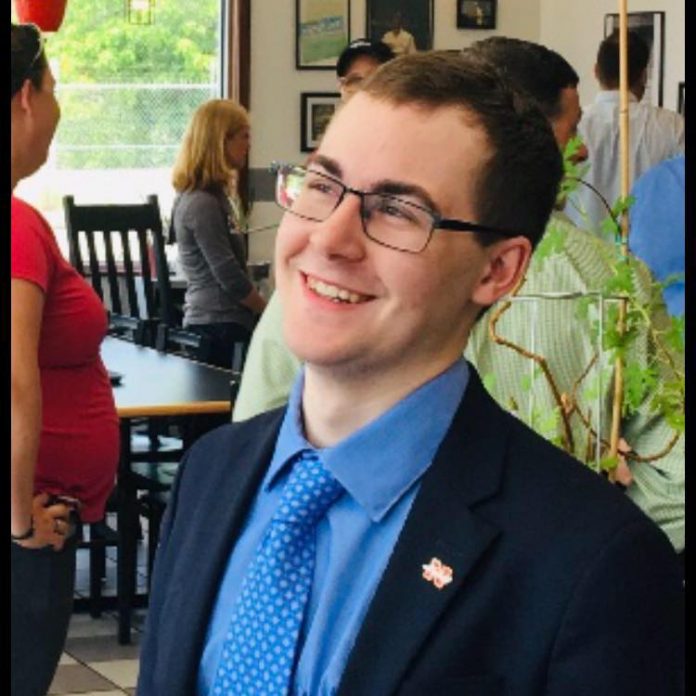 By Max Bowen-max.bowen@northstarreporter.com
Democratic candidate for State Representative Adam Scanlon has secured two endorsements as he proceeds to the November election.
Scanlon announced on Friday, Sept. 18, that he has been endorsed by the Massachusetts Teachers Association (MTA) and the AFL-CIO.
"I am extremely proud and honored to have received the endorsements of the Massachusetts Teachers Association and the AFL-CIO," wrote Scanlon in a statement. "I am committed to supporting all our working families throughout this great Commonwealth and will be a proud partner to all of those in the Labor movement."
Scanlon, a member of the Town Council, is running for Elizabeth Poirier's seat representing the 14th district of Bristol County. This includes North Attleborough, and portions of Attleboro and Mansfield. Poirier, who held the seat since 2000, announced in April that she would not be running for re-election. Opposing Scanlon is Republican candidate and fellow Town Councilor John Simmons.
The MTA represents 110,000 members in close to 400 local associations throughout Massachusetts. Members include teachers, faculty, professional staff and education support professionals working at public schools, colleges and universities across the state.
The role of the Massachusetts AFL-CIO is to serve as the unified voice of organized workers in the Commonwealth and to be a voice for all working people, those in unions and those not yet organized, according to its web site. Its mission is to improve the lives of working families—by working for economic, social and racial justice in the workplace, in communities, state and nation.
In his statement, Scanlon wrotre that teachers have become an all-encompassing resource for students and parents and that they depend on the state for resourced to meet those needs as the pandemic continues. Scanlon said he is committed to working to achieve an equitable and quality 21st-century education. He is also committed to supporting those in public safety by advocating for more PPE for frontline workers, and emergency paid sick time.
"As a former School Committee member and Town Councilor, I have seen first hand how hard our public servants work and know that we must continue to support them in order to benefit the entire community," Scanlon wrote.