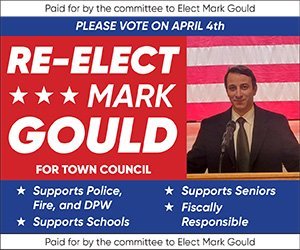 Central Congregational Church, 115 Commonwealth Ave., Attleboro Falls, invites the public to enjoy a Family Feast Friday on Friday, Oct. 2. This month's Family friendly Take-Out meal Features a 24oz cup of hot, homemade, hearty Italian minestrone soup, loaded with veggies, some beans, pasta and mini meatballs. This hearty take-out meal comes with a roll and homemade apple crisp for $10 each.
Pick up on Friday, Oct. 2, 5-7 p.m. at the Christian Ed Building, upstairs in the Hall. Pay at time of pick-up – exact change or a check made payable to the church is greatly appreciated. Social distancing and the wearing of face masks will apply to staff and customers.
Curbside pickup is available. A phone number to text or call will be provided when an order is placed.
To order, call 508-699-7700 or e-mail centralucc@verizon.net. Orders must be placed by noon on Tuesday, Sept. 29.
When ordering, please provide name, number of meals ordering and a cell phone number.
Mention if curbside pickup is preferred.