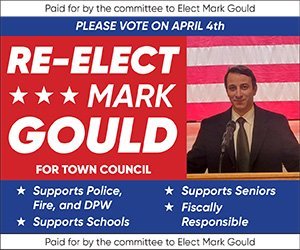 By Max Bowen-max.bowen@northstarreporter.com
The Charter Transition Commission has been a constant presence to guide town government in all the changes brought about through the new Town Charter.
That role came to a close as the Town Council approved a motion to dissolve the commission. It was a decision long in the making, as it was always expected that one day the commission would no longer be needed.
"We appreciate the opportunity to serve," said Christopher Sweet, the town's treasurer/collector and a member of the commission. "We're respectful of the opportunity to serve, but I think it's time for dissolution."
Following the election of the Town Council, the charter commission remained in an advisory role, often giving input or taking questions. Town Council President Keith Lapointe said this was added to the agenda after one member asked if the commission was still needed. He said the work the commission done was very important.
"The advice, sometimes solicited and sometimes unsolicited, was always appreciated," said Lapointe.