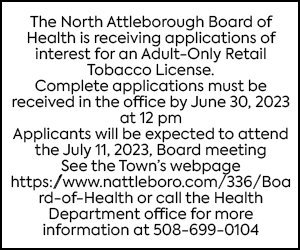 By Max Bowen-max.bowen@northstarreporter.com
The former Mt. Hope Street gas plant will undergo a year-long cleanup to restore the area to its pre-construction condition.
According to information posted to its web site, owner Liberty Utilities—which uses the site as a natural gas distribution facility—and environmental contractor AECOM have undertaken cleanup of 439 Mt. Hope St. Samplings of soil and groundwater on the site and adjacent areas have been taken, as well as sediment and surface water within the Ten Mile River and Mire Brook. The company will work with the Town Manager, Conservation Commission, and Department of Public Works.
"The environmental studies completed at the former gas plant site have found environmental impacts that require attention," according to the project description. "The areas requiring attention include portions of Liberty's property, portions of the Ten Mile River and Mire Brook and portions of several adjacent properties, several of which were purchased recently by Liberty and will be returned to their former use as residential properties upon completion of the Project."
According to Emily Burnett, Program Manager for Communications and Media Relations with Liberty, the lot sizes for the residential properties are compact. They were acquired to provide necessary access for equipment to remove sediments from the river, to repair and replace portions of the existing retaining walls along Ten Mile River and Mire Brook, and limited removal of some deeper soils in a few of the backyards. Once the work is completed and the areas are restored, Liberty intends to sell the properties and return them to prior use and has been contacted by developers interested in acquiring the lots.
Work to be done in this project
The project has four phases. The first is the initial investigation of a site, and the second is a more detailed investigation and assessment. The third phase is an analysis of clean-up options.
"The project is currently in Phase IV, or the clean-up phase, and progressed through the earlier phases over the past years," according to Burnett.
At this time, 1,700 tons of impacted soil have been removed from the property, which will be treated and reused. A cover has been constructed over the impacted soil, and stormwater management systems have been installed. Work to be done includes the removal of impacted soil and sediment from the area around Ten Mile River and Mire Brook. River, wetland, and upland areas will be restored, as well as adjacent properties.
The site work began in August and is expected to take an estimated nine to fifteen months to complete. The work may produce noise and odors at times, such as coal tar smells similar to mothballs or roofing tar. Air will be monitored for dust and chemical emissions.
The project includes the clearing of brush and vegetation as needed. Temporary dams will be installed in Mire Brook and Ten Mile River to allow for water diversion. This is done to ensure the soil or sediment can be removed while dry. Any water collected will be stored in a treatment system.
Once the work is completed, impacted areas will be restored, with new vegetation planted and other steps taken to bring the area back to the way it was. Restored areas will be monitored and maintained, as necessary, for a period of 10 years to ensure effectiveness.
No road closures are anticipated, but one lane of traffic on Commonwealth Avenue may be limited due to traffic entering or leaving the site.
Site history
Liberty's Mt. Hope Street facility is used to support North Attleborough and Plainville service areas. The facility includes an office, natural gas infrastructure, and storage areas for piping, sand, gravel, etc. Liberty is not contemplating any changes to use at this facility, according to Burnett. Over the past few years, Liberty has acquired several residential properties. One of the structures was demolished in order for the work to be completed. The other structures will remain and will ultimately be returned to residences after the work is completed.
A manufactured gas plant operated by the North Attleboro Gas and Light Company was once located at the southeast corner of Commonwealth Avenue and Mt. Hope Street. According to the National Register of Historic Places, the company was established in 1855. Its Attleboro Falls plant was expanded in 1874, and a gasholder building was built in 1882 as the third in town to store gas in order to meet increased demand. After a series of acquisitions, the assets of the company became part of the Vermont Light Company in 1940. Roy Underhill, a gas company employee, purchased the gasholder building in that year, and was responsible for saving it from destruction by developers.