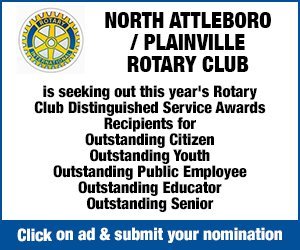 By Max Bowen-max.bowen@northstarreporter.com
This year's State Primary was unique, as thousands of people voted ahead of time via mail-in ballots.
But though victory has been declared in several contested races, some candidates don't think it's time to celebrate just yet.
Patrick Reynolds lost a bid for the Democratic nomination for the 14th Bristol District state representative seat to Adam Scanlon by just 112 votes. This seat includes North Attleborough, as well as precinct in Mansfield and Attleboro. In a statement released Tuesday evening, Reynolds said that due to the record turnout, the race was too close to call.
"Over the next several days all votes will be counted, including those dropped off at city hall as late as tonight, and a final tally determined," the statement read. "I am sincerely grateful to everyone who worked on and supported my campaign, and I look forward to learning the final outcome whenever every vote has been counted."
All told, 6,348 ballots were cast in North Attleborough. Mail-in voting and early voting were both made available, and 2,679 voters utilized this option. Pat Dolan of the Election Commission said that an additional 73 votes had been tallied since Tuesday evening, a mix of early voting and those voting overseas, which brought the totals to 2,228 for Reynolds and 2,309 for Scanlon in North Attleborough. Mansfield and Attleboro have not yet posted final tallies.
"Sometimes a ballot doesn't go through the machine, it gets ripped," said Dolan. "That gets tallied, but not added to the totals. There's always something else that gets added in."
After the polls had closed, it was reported that Jesse Mermell trailed Jake Auchincloss by 1,506 votes for the Democratic nomination for the 4th District Congressional seat. At this time, 96.36 percent of the precincts have reported in. Mermell released a statement on Sept. 2, saying that town clerks in several communities are still counting and reviewing mail-in votes which arrived in drop boxes until the polls closed.
"It's too soon for anyone to declare victory or stop counting," Mermell wrote. "This is the first time Massachusetts has voted by mail and we believe there are thousands of votes still not counted. We have a responsibility to see the process through and give clerks the time to do their jobs and count the votes."