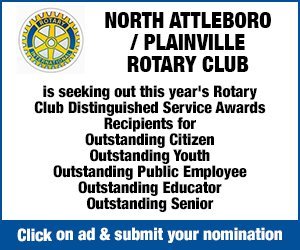 By Max Bowen-max.bowen@northstarreporter.com
Citing health concerns, Town Councilor Michael Lennox has withdrawn from the race for State Representative.
In a statement released Tuesday evening, Lennox said that in recent weeks he has encountered some health challenges. After consulting with his doctor, he made the choice not to continue his campaign into November. He said the decision became clear to him over the last week, but he opted to not make an announcement before the State Primary.
"Respectfully, I remained quiet as not to take attention away from any other primary candidate working hard to put their own message out," said Lennox in his statement.
Lennox was advised that the process is to withdraw immediately following the Primary, with provision for another person to step forward. Town Councilor John Simmons has decided to be that person. Lennox urged the town party committees that contribute to the appointment of a new Republican candidate to allow Simmons to seek this opportunity.
"John truly has the life experience that would serve our area in a tremendous capacity," wrote Lennox. "As resident, husband, father, youth sports coach, and small business owner, he clearly understands the needs and concerns of our community, particularly when magnified under the COVID-19 pandemic pressures."
Simmons, in a post to his Facebook page, thanked Lennox for his dedication to the town and wished him health and happiness.
"I will say that I am excited for the challenge ahead and I look forward to fighting for families, small businesses, and taxpayers in our district," Simmons wrote.
Town Councilor Adam Scanlon defeated former Selectman Patrick Reynolds for the Democratic nomination. In a statement from the Reynolds campaign, it was announced that the race was too close to call, and all votes would be counted.