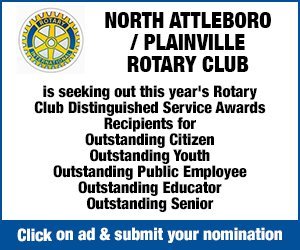 By Max Bowen-max.bowen@northstarreporter.com
A Pawtucket man is facing charges following a hit and run accident in North Attleborough which resulted in a fatality.
Thomas Roy, 31, was taken into custody on Sept. 1, and is charged with two counts of leaving the scene of personal injury, negligent operation of a motor vehicle, leaving the scene of injury and death, and motor vehicle homicide by negligent operation. His vehicle, a white 2015 GMC Sierra, has been seized as evidence and awaits further processing.
On Sunday, Aug. 30, the victims, Joy St. Hilaire and Paul Re, were taking a walk towards Re's home in Attleboro when they were allegedly struck by Roy's vehicle. Witnesses on the scene said that the two were walking southbound on Adamsdale Road at 1:30 p.m. and saw Re launched into the air by the force of the impact. Both were transported to Rhode Island Hospital. St. Hilaire had a hip injury and was eventually released, but Re passed away from his injuries.
"She stated that Paul was in front of her and they were on the grass when she was spun around and saw Paul air borne and hit the ground," police reports state.
Roy did not remain on the scene, but nearby residents captured video footage, from which police disseminated a photo to the public.
On Aug. 31, North Attleborough Police were contacted by Brett Miller, an employee of Building Envelope System. Miller believed one of the company vehicles was involved in the accident, having seen photos in local media. The operations manager for the company observed damage to a truck driven by Roy that was consistent with police reports. GPS on the truck placed it on Adamsdale Road on the day and time of the accident.
"Brett stated that he needed to do the right thing and that is when he contacted NAPD," the report states.
When officers spoke with Roy, he said he was driving to work on Route 146 and hit a pole, which caused the damage to the truck. He told officers there is another driver assigned to the truck, but this person only uses it if Roy cannot, which was not the case at the time of the accident. In addition, employees cannot use company vehicles after work hours or on weekends.
Roy was arraigned in Attleboro District Court on Tuesday, Sept. 2