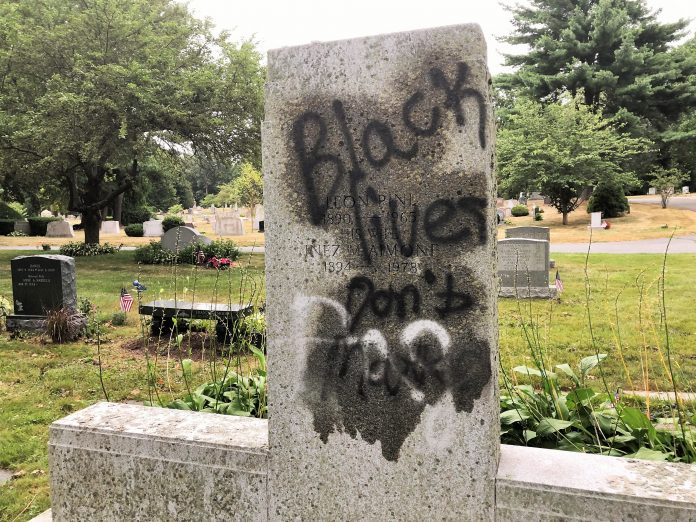 By Max Bowen-max.bowen@northstarreporter.com
A racist message was found written on a tombstone at Mount Hope Cemetery on Saturday.
"Black Lives Don't Matter" was spray-painted on a tombstone and by 6 p.m., it appeared that someone tried to wash off the hateful message, but much of it still remains. The area where the tombstone was desecrated is close to Mason Field.
North Attleborough has been the site of two Black Lives Matter protests. The first one was held in early June and organized by organized by Jocelyn Jackson and Hannah Demarco. More than 100 people took part in a march down North Washington Street and ending with a vigil on the Town Common. A second one was held later that month outside the town's middle school, for which Jackson and Demarco worked with town officials and arranged several speakers.
Located at 565 Mount Hope St., Mount Hope Cemetery was consecrated in 1850. It is a private, non-sectarian, not for profit cemetery, overseen by volunteer trustees