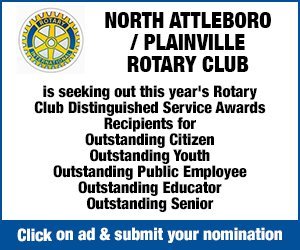 Recently, it was announced that DANA would once again hold its Back to School Shuffle on Aug. 19. However, following a good deal of discussion, it has been decided that it is in everyone's best interest to cancel the Shuffle.
After consulting with several town officials, the Director of Public Health, as well with some parents, we have decided it is too risky to hold such an event. Public health is the paramount reason, as COVID-19 cases have been on the rise in Massachusetts and it is clear that the first wave is not yet over.
Another reason is that countless events have been canceled or heavily modified, but for something like the Shuffle, it would be impossible to hold it and at the same time ensure everyone's safety. We're also concerned about the well-being of the downtown businesses, which all have a number of restrictions on crowd size. It is our duty as an organization to comply with the guidelines put out by the governor and with such a crowd, variation of ages and high risk of cross contamination, we will not be having the Back to School Shuffle this year.
Please know that this decision was not arrived at easily. The Back to School Shuffle is a beloved event and it breaks our hearts to have to cancel, but in the end, the well-being of North Attleborough must always come first.
We want to thank Louise Cote, the chairperson, for all of her dedication and efforts over the years with the Back to School Shuffle. This year is unusual and difficult for all of us but we are looking forward to Back to School Shuffle in 2021 with smiles, hugs and lots of supplies.
Thank you for your patience and understanding during these difficult time,
Maureen Merigold, President
Leslie Deschenes, Vice President