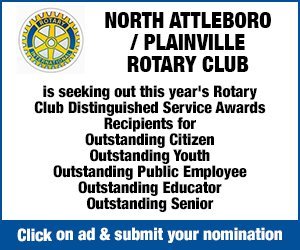 By Max Bowen-max.bowen@northstarreporter.com
High winds left several in town without power Tuesday afternoon.
A tornado watch had been issued earlier in the day, due to Tropical Storm Isaias, which moved up the East Coast at a speed of 33 mph. Winds of 40-60 mph were predicted for all of Massachusetts.
A post to the North Attleborough Fire Department page advised residents to secure outdoor furniture and be prepared for possible outages. The town's Emergency Services made preparations and the Falls Pond Dam was opened to lower the pond in the event the heavier rain bands shifted to the east.
The storm hit the town during the late afternoon with intense winds and heavy rain, ending in the early evening. Damage was widespread, with limbs downed across the town. Outages were reported south of the Emerald Square Mall as well as John Rezza Drive and Mount Hope Street. Heavy damage was seen on Hickory Road near Attleboro Farm and Garden.
A post to the North Attleborough Electric Department page indicated that power was restored to areas south of the mall at around 8 p.m. and crews worked during the evening on the Paine Road, Germaine Drive, and Millard Road areas.