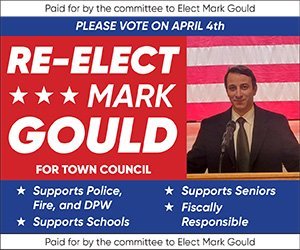 By Max Bowen-max.bowen@northstarreporter.com
As North Attleborough school officials continue their planning for the fall semester, it is looking less likely that a full, in-person return will happen.
In a letter sent to parents last week, Superintendent Scott Holcomb wrote that Essential Domain Teams have been reviewing different aspects of the school year, including facilities, transportation, and students. Three different plans have been drafted for school in the fall—in-person, remote, and a hybrid of the two. Although a final decision has not been made, Holcomb wrote that the hybrid will be the likely choice, based on current health data.
The superintendent said that the issues began with transportation. According to DESE guidelines, students should be seated no more than one student per bench, alternating sides for each row, which allows students to maintain approximately three feet of physical distance. Children from the same household may sit together and in closer proximity. Because of the limits set on the number of students that can be bused, the district would need to increase the typical four runs per bus to 16 to get all the students to the schools.
"We have a limiting factor right off the bat," said Holcomb.
Another issue is social distancing. While DESE guidelines state that three feet between desks is an acceptable distance, the CDC requires six feet for any action where masks need to be removed, such as at lunchtime. Faculty have been rearranging their classrooms to see if a six-foot distance can be maintained, and Holcomb said they simply aren't set up for this, given the number of students.
"There's a lot of hypothetical and probables, but there's no absolutes," he said. "If one kid gets sick, the entire cohort must quarantined for 14 days. This would include the bus, class, and if they eat in the lunchroom."
In the letter, Holcomb wrote that the hybrid model will reduce the number of students in the classrooms, allowing for increased distancing between students reducing the spread of any illnesses. It will also allow for proper spacing on the buses as fewer students will be attending school each day.
"Based on our current data, NAPS would not be able to successfully maintain six feet of social distancing if all students were to return to school," the letter stated. "Therefore, we are not recommending a full model of in-person learning to start the school year."
Hybrid learning models
Different hybrid models are being considered. One of these is the Week On, Week Off model. A teacher may be assigned 20 students to their class. These students would be in two cohorts with 10 students each. The first cohort would attend in-person one week. The second cohort would be in remote learning, and the cohorts would rotate in-person and remote learning every week.
Another model is Two Days In-Person—Three Days Remote. This would have the same breakup of the students, except in this model, each group would be in the classroom two days a week, with one group in the first two days a week and the second one the last two days. Students would be in remote classes when not in school, and all students in remote learning on Wednesdays.
Remote learning option
Assistant Superintendent Michelle McKeon has sent a survey to parents to see how many would opt for fully remote learning. Families with immuno-compromised members or other health concerns can opt for a fully remote learning option. Students who have done well in the remote learning environment and prefer a non-traditional school experience may also wish to consider this. Holcomb said the state is working on its own remote platform, as is North Attleborough.
"Once we get that we will look at remote learning and what it will look like," said Holcomb.
In the remote learning model, students would be required to participate in a full day that begins at the start of a typical school day. Students would be in fully remote classes with a curriculum that aligns with those in the hybrid model.
In addition, guidance from the state will mean a change to the first day of school. In a letter from Department of Elementary and Secondary Education Commissioner Jeffrey Riley, it was announced that the school year will be reduced from 180 days to 170, so long as the school year begins by Sept. 16.
"If a district is unable to meet the September 16, 2020 requirement, it may apply for a waiver," wrote Riley.