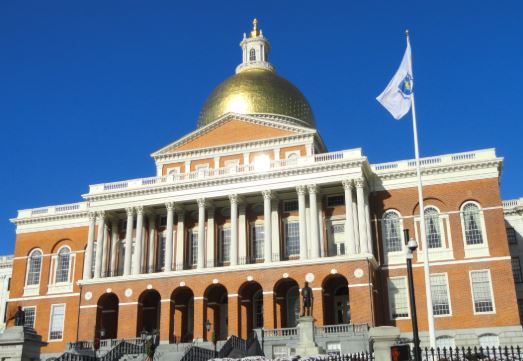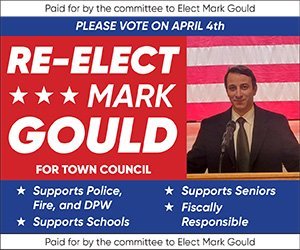 By Max Bowen-max.bowen@northstarreporter.com
North Attleborough will receive $270,000 to adapt schools, purchase Personal Protective Equipment and update equipment for first responders through a COVID-19 spending bill.
The bill, signed by Gov. Charlie Baker Friday morning, includes $1.1 billion for a number of purposes—$350 million for personal protective equipment, $85 million for field hospitals and shelters, $44 million for contact tracing collaborative, and more than $111 million in supplemental payments to hospitals and providers. Food pantries and similar programs will also receive funding to continue their work with families impacted by the pandemic.
The Baker administration has said that many of the appropriations will be mostly reimbursed by the federal government, and the governor urged the Legislature to act quickly, saying that Massachusetts is in a race with other states.
Town Council President Keith Lapointe said North Attleborough has already received a considerable amount in reimbursement for PPE and technology purchases to allow municipal employees to work from home. The town was allotted $2.5 million through the Federal CARES Act, which reimburses towns for COVID-related expenses.
"There's been multiple submissions over last several months and so far so good," said Lapointe. "We get the money pretty soon."
North Attleborough will receive $125,000 "for the purpose of adapting their learning environments to changes necessitated by the 2019 novel coronavirus." The school district is currently working on three different learning plans—in person, remote, and a hybrid of the three, due to the Department of Elementary and Secondary Education by Aug. 10. It's expected that in-person schooling will require the purchase of vast numbers of face masks and disinfecting products.
Superintendent Scott Holcomb cited other sources of funding available to the schools, including $400,000 through a Title 1 fund and the COVID Educational Relief Fund, which provides $225 per student. Some of this money has been used for the purchase of PPE and cleaning supplies, as well as sanitizing stations in the schools. These funds can also be used for the hiring of staff made necessary by the pandemic, such as cleaning services.
"We're still developing the model for education, and then we'll use the funds," he said.
The town will receive an additional $125,000 "to purchase personal protective equipment made necessary due to the 2019 novel coronavirus." The town's first responders will receive $20,000 for replacing and updating equipment relative to the coronavirus pandemic.
"This is great news. North Attleborough's net state aid has decreased by $1 million over the past four years," said Town Councilor Adam Scanlon. "COVID-19 has had a negative impact on North Attleborough's budget, the Town Manager estimated a 50 percent reduction in new growth. I am running for state rep to ensure that North Attleborough has a seat at the table and its budgetary needs are acted upon. I will work with legislators as I have before to assist in getting funding for the district."