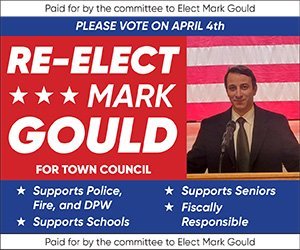 By Aidan Judge-North Star Reporter Intern
Lenore's Pantry has seen a significant increase in use since the COVID-19 pandemic left countless out of work, but two large monetary contributions have helped overcome them to better meet the needs of the community.
The pantry recently applied for a $10,000 dollar grant from the Stronger Together Attleboro fund, an organization created specifically to assist local businesses and charities who are financially struggling during the coronavirus pandemic.
"The Stronger Together Attleboro fund was first brought to my attention by Representative Betty Poirier and Jay Elias of Dyer Lake Funeral Home. These two were the ones who really encouraged us to apply," said Human Service Coordinator Joan Badger, who helps run the pantry.
The pantry has been utilizing the donation to its full extent.
"We were fortunate enough to be able to apply for a grant," said Badger. "We did receive the $10,000, and what we are doing for our registered pantry participants is offering gift cards to them for grocery stores, in addition to the food we are providing."
A second donation of $3,000 was given to the pantry as an additional donation on top of what it already receives from the Mansfield Bank Charitable Foundation.
"The $3,000 we received was from Mansfield Bank Charitable Foundation, and that was also in response to COVID-19. They are regular donors to the pantry, they have been so wonderful to us over the years," said Badger. "We do usually receive a grant from them, but this was in addition to our usual grant. We were so fortunate to have this as an opportunity. That money will be to stock our shelves."
Although the pantry has received generous financial help from multiple colleagues, it is still running low on certain items.
"The items that we seem to be going through the fastest are things like pancake mix and maple syrup and the proteins, like ham and canned chicken, because they have a shelf life," said Badger. "We do have some refrigeration available, but we're limited on what we have because our space is so small. Pasta has been more difficult to get in the store than some other items as well."
Badger said she remains deeply grateful for the generosity of local businesses and foundations, and plans to use the money Lenore's Pantry has received wisely.
"It's been an amazing ride, really," she said. "This community is so generous to begin with, and it's amazing to see what North Attleborough can do. Lenore's pantry is a full donation pantry, so we depend on this in order to run."
As the coronavirus pandemic continues to sweep through the United States, Lenore's Pantry remains open at 43 Washington St. for food pick-ups for needy families on Mondays and Fridays.