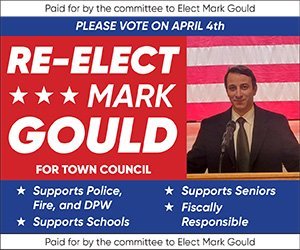 Pamela Hunt, Executive Director of the North Attleboro Council on Aging wishes to remind the public that while the Senior Center is currently closed to the public, the North Attleborough Council on Aging is open and available to assist. Staff is available Monday-Thursday, 8 a.m.–3 p.m. and Friday, 8 a.m.–12 p.m. to answer questions and connected people to services, or maybe just spend a few moments on the phone to talk.
It is expected that the entire Council on Aging Staff will be back by June 15, though the Senior Center will not reopen to the public at that time. Please call 508-699-0131 with any questions or concerns
The following food options are currently available:
Home delivered Meals on Wheels may be available to residents over the age of 60 by calling Bristol Elder Services 508-675-2101.

Monday through Friday, a Grab and Go drive-up lunch is available for those 60 and older at Senior Center. Preregistration is required and can be done by calling 508-699-0131. Lunch most days is an entrée that can be heated up, dessert and milk. Occasionally there will be a cold entree. You must be able to pick the meal up each day Monday-Friday by 9:30 a.m. and receive it Monday through Friday.

On Wednesday, the Hockomock YMCA has bags of food available. They distribute from 1-2 p.m. and again from 5 6 p.m. This is a drive-thru pick-up.

Lenore's Food Pantry is also available. For information and to register call 508-699-0104

Hebron Senior Food Pantry (for those 60+) is available on Tuesdays from 10 a.m.–12 p.m. at the Attleboro YMCA (drive-up) and Thursdays, 4–7 p.m. for anyone in need.
Meals to Go is available and everyone is welcome at the following sites to pick up either a hot meal or bagged meal:
First Baptist Church, 118 South Main St., Attleboro (drive-thru and walk-up available at this site) Monday through Friday at 4:30 p.m.

Tuesdays at 4:30 p.m. at the First Baptist Church, 52 North Main St., Mansfield

Wednesdays at 4 p.m. at First Baptist Church, 75 Park St., North Attleborough

Saturdays at 11 a.m. at Centenary United Methodist Church, 15 Sanford St., Attleboro

Sunday at 4 p.m. at Attleboro Public Library Parking Lot, 74 North Main St.
St Vincent's Hotline– 508-212-4755; they have resources to assist if needs are not being met through assistance with utility bills, food and other necessities.
Face Masks–Cloth face masks are available through the generosity of a local group, SewHope. please call the Senior Center to arrange pickup.
Income Tax Filing–IRS has extended to July 15, but AARP Tax preparation appointments cannot be rescheduled.
Dial a Ride and 31-day passes are available by mail. Please mail a check to North Attleboro Senior Center, 204 Elm St., North Attleboro, MA, 02760 and pass(es) will be mailed back.
Insurance/SHINE assistance—call 508-699-0121 and leave a message for SHINE Counselor Julia Wheatley. She will return calls and assist as needed.
Virtual Bereavement Support Group is being offered by the Community VNA. Preregistration is required. Contact Spiritual and Bereavement Care Coordinator Glenn Rounseville at 508-222-0118 or email grounseville@communityvna.com.
Virtual Programming–go to https://www.nattleboro.com/council-on-aging to find links for free virtual exercise programs through the Hockomock YMCA and links for free museum and other fun programs through the Massachusetts Council on Aging.
Puzzles and books—The Senior Center has puzzles and books. Just call and let us know your preference and we can leave on our front porch for pickup.
Wellness Calls–The center is putting together volunteers and people in the community who would enjoy a daily or weekly phone call from us or one of our volunteers.
Connect with us on Facebook and if you want to stay up to date with new programming call and provide an email address or email Lburgess@nattleboro.com.