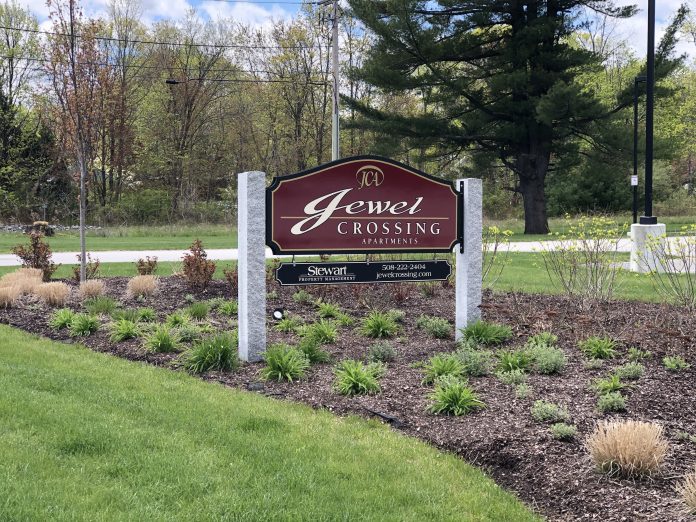 By Max Bowen-max.bowen@northstarreporter.com
The company that managed the Jewel Crossing development is planning an affordable housing project on John Dietsch Boulevard.
At Monday's Town Council meeting, Town Manager Michael Borg said that GreatBridge Properties had submitted a 40B housing request on April 24. This request outlined a 82-unit affordable housing project on a 60,000 square-foot property near Answer Is Fitness.
The development would be called the Triboro Landing Apartments and would be entirely affordable units. The town has until May 23 to respond with comments, and Borg said initial reviews had indicted that a traffic study would be needed. Other potential changes call for a signalized crosswalk and new sewer and water mains.
"This doesn't meet all the zoning requirements," said Borg of the land. "There is some role the town can play in management."
Chapter 40B Housing is a Massachusetts program created in 1969 that allow developers to override local zoning bylaws in order to increase the stock of affordable units in municipalities where less than 10 percent of the housing stock is defined as affordable. Only 3.5 percent of North Attleborough's housing stock is affordable and this project, if completed, would increase it to 4.5 percent. Once the 10 percent level is reached, a town has more authority to refuse these developments.
Affordable housing prices are determined based on low and moderate income households spending no more than 30 percent of their income on housing costs. Housing costs include all payments made towards the principal and interest of any mortgages placed on the unit, property taxes, and insurance, as well as a homeownership, neighborhood association, or condominium fee. Affordable rents are determined by creating a "window" of affordability based on rents equal to 30-70 percent of median income. Rents must include heat and utilities or a utility allowance.
GreatBridge Properties also did the Jewel Crossing development on S. Washington Street, said Borg, adding that the company has a good record. The company has completed projects in Dover, Attleboro, Haverhill, and Lunenburg, among others.
"This is the type of company the town would seek out for something like this," he said.
The site is zoned for both commercial and industrial projects, and Councilor Julie Boyce voiced concern over the limited amount of this type of property in town. She suggested other sites that would be appropriate for Great Bridge project and building elsewhere would free up commercial/industrial sites.
"This is the kind of land we're pretty much built out in North Attleborough," she said. "There's not much opportunity other than re-development on current sites."