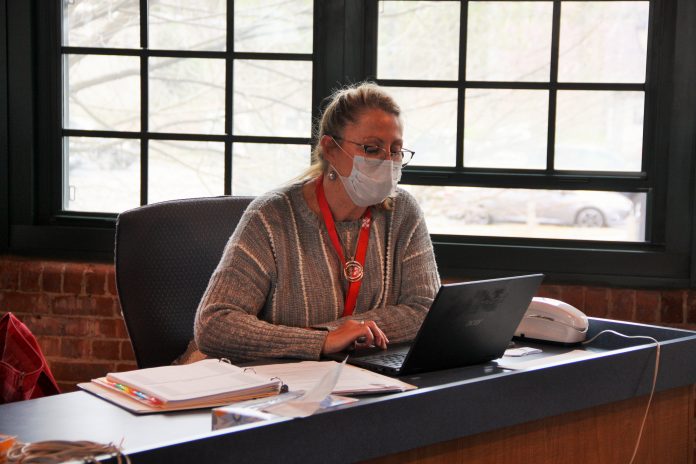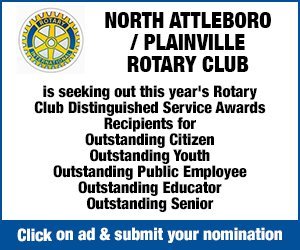 By Max Bowen-max.bowen@northstarreporter.com
In a time of stay-at-home orders and lockdowns, a friendly voice on the phone can make all the difference.
Since March 24, North Attleborough's school nurses have manned the phones at the police department's Emergency Operations Center. There, they make calls to those who have been confirmed to be among the positive coronavirus cases, as well as their contacts when needed.
Each case is called every other day, and questions are asked, such as their symptoms, which include chills and a cough to difficulty breathing and fever. They also ask if a patient had to be hospitalized or if pneumonia developed. They ask about possible exposure to others or where the patient was first exposed to COVID-19.
School Nurse Coordinator Melissa Badger said the calls last between 30 and 45 minutes, and more than 550 have been made. Each day two nurses make the calls to patients while two work the North Nurses Line [508-699-2404], through which residents can call with questions on COVID-19, done Monday through Friday during the normal Town Hall business hours.. They also help deliver medications and check to see if daycare is needed. In the early days of the pandemic, they often helped address misinformation about the virus.
"In the beginning there was more stress," said Badger of the calls being made back in March.
But these calls don't just keep the nurses informed of people's symptoms, they also provide peace of mind for the patients. School Nurse Joanne MacDonald said that people are grateful for the calls and like having someone there to check in with.
There are also the more difficult conversations. MacDonald remembers one contact, whose husband was positive for the coronavirus. This person had no underlying issues but was still hospitalized, and later passed away.
"It's hard to say good-bye," she said. "They've been through so much."
School Nurse Lisa Mooney once spoke to a person who lost both their sister and brother. This is all made more difficult because those in quarantine are so limited in who they can see.
"I felt really badly," she said.
If someone is determined to be positive for COVID-19, they are required to self-isolate for at least 10 days, use a separate bedroom and bathroom if possible and not share drinking or eating utensils, among other guidelines. Once they have gone three days without a fever and not taking fever-reducing medications and experienced improvement in other symptoms, this isolation can end. Those living with them are asked to self-quarantine for 14 days. Badger said this can be difficult for a large family.
These and other rules come from the Mass Department of Public Health, but sometimes they can change. Initially, the isolation period was only seven days, but was changed to 10 very recently. Health Director Anne Marie Fleming receives this information and provides it to the nurses.
"It's just constantly changing," said MacDonald.
School nurses have a good relationship with the students, and so Badger and her co-workers call those with health issues and make sure their needs are met. Schools closed on March 13, and it has been difficult for the nurses not seeing the students on a regular basis and being limited to phone calls or Google video chats. One of the long-term concerns is how schools will be run once everyone is allowed to return. Badger said these discussions are being held with the Department of Elementary and Secondary Education, the Mass DOH, and local officials.
"School is going to be different than anything we've ever experienced," she said.