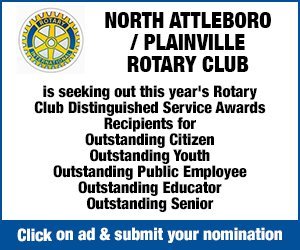 By Max Bowen-max.bowen@northstarreporter.com
In the wake of Gov. Charlie Baker's announcement that school buildings will remain closed for the rest of the academic year, officials are looking at options for end-of-year milestones.
North Attleborough Superintendent Scott Holcomb said that Principal Peter Haviland is working with parents to see what options are available for the graduation, such as one where students drive by the school to get diplomas. Any plans will be discussed with the Board of Health to ensure the public's safety.
"If can't do it like we did for the Class of 2019 ,how would we do it then?" he said. "You still want to celebrate those milestones in people's lives."
School administration is also examining options for other events such as the prom and induction ceremonies, as well as grading procedures. Other changes that have come about since the announcement is the cancellation of the MCAS test for grades 3-10 and the June SAT. Advance Placement tests will be taken online and have been modified to a 45-minute open-book exam. Holcomb said he expected the cancellation, but know there have been a mix of emotions from parents, teachers, and students.
"There were many events the students were looking forward to that wouldn't take place [because of this]," he said.
Bishop Feehan High School President Tim Sullivan said that the prom had already been moved back a month, and may now be canceled or rescheduled again. Discussions are also being held to see if the Baccalaureate Mass can still be held.
"We will keep holding out so we can provide traditions to the seniors," said Sullivan.
In response to the school closures, Sullivan said a Senior Celebration Committee has been formed to provide different kinds of memories for the graduating class. He said the day of the governor's announcement was a hard day for the seniors.
"Over the next six weeks will have a number of efforts to celebrate seniors," said Sullivan.
Another impact to the closure of the school buildings is that distance learning will continue. Holcomb said the district is taking guidance from the state, which calls for three hours of schoolwork a day. He said some parents have said this is too little and want six or seven hours, while some say that three is too much. For those who don't have internet access, there is an option to receive paper packets with assignments.
"Some areas we've done well on and some that we will continue to improve on," he said.
North Schools has also expanded the Emergency Food Program to be available to all children under the age of 18 and they don't need to be North Attleborough students. The program offers 'grab and go' meals between 11:30 a.m. and 1 p.m. Monday through Friday. Holcomb said that over 700 are served a day.
At Bishop Feehan, students have two live classes with their teachers and are e-mailed assignments four days a week, with the fifth spent on planning. There have been surveys sent to parents which led to changes, such as a second live class each day.
"That's been the key to our success," he said. "It's essential to be learners and adjust to the information."