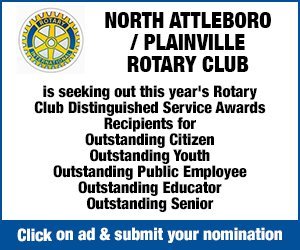 By Max Bowen-max.bowen@northstarreporter.com
Between 30 and 40 positive cases of COVID-19 have been identified at Madonna Manor, according to a statement from the Fall River Diocese.
The statement, sent by John Kearns, Director of Communications for the Fall River Diocese, also reported that eight residents have sadly passed away due to COVID-19. Most of those deaths occurred over last weekend. The North Attleborough facility is a member of the Diocesan Health Facilities group.
The residents who passed away were living with underlying health conditions "that hindered their ability to overcome the virus." Testing of all residents is ongoing and the National Guard has been contacted to assist in testing all residents.
"We have extended our deepest condolences to their families and loved ones," the statement read. "We share in their loss and grief."
Madonna Manor is not the only senior living facility to report COVID-19 cases. Four residents at Branches of North Attleboro have been confirmed positive.
Five other deaths due to COVID-19 in North Attleborough have occurred, according to Town Manager Michael Borg, of which three were in long-term care. As of April 29, 166 positive cases have been reported, and there have been more than 40 recoveries. Statewide, 58,302 cases have been confirmed and 17,659 have completed their quarantine.
Families of Madonna Manor residents are contacted by staff on a regular basis, either weekly or more as needed. Since the beginning of the outbreak, administrators have made phone calls to every family to answer any questions.
Staff members are screened for the virus every day as they report to work and anyone identifying symptoms of COVID-19 is placed off-duty until further notice. Madonna Manor has been able to provide a full assortment of PPE for its staff, according to the statement.
Administrators have taken steps to help keep residents safe, according to the statement. This includes continuous monitoring of all residents to identify anyone who displays symptoms. Mass Department of Public Health representatives are called each day, along with the state's Epidemiology Office and the town's Board of Health.