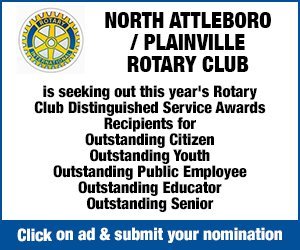 By Aidan Judge–North Star Reporter Intern
Just like other businesses in town, the North Attleborough Animal Shelter is feeling the effect of COVID-19's cancellations and restrictions.
The shelter is working hard to continue normal practices and procedures, but the staff has been affected by the pandemic. Adoptions have been eliminated from the shelter's normal practices according to Animal Control Officer Felicia Camara.
"Actually, our numbers are really low," said Camara. "We've only taken in three cats due to COVID-19, but other than that, we're holding steady."
The shelter is still receiving a steady flow of donations, which is how supplies are paid for. In fact, the donations to the shelter have been quite charitable lately due to the pandemic.
"We are still getting donations. Our supplies come via donations, so we are still getting cleaning products, cat and dog food, etc.," said Camara. "This town is very, very generous and we are very fortunate."
Due to the pandemic, the shelter has had to make some difficult decisions regarding events for the remainder of the year, including the cancellation of the annual Strut Your Mutt, a dog-walking charity event that helps to raise money for homeless pets.
"This year we had to cancel Strut Your Mutt, which was June 20. It was our 20th anniversary, and it would've been my first Strut Your Mutt," said Camara. "Just with the uncertainty of the economy and the virus and so many people being unemployed, we just decided to scrap it and try again next year."
As for the animals themselves, Camara says the inhabitants of the shelter are getting great daily care during the pandemic.
"The animals are actually receiving more attention, which is great," she said. "I don't think they know what's going on- I think they just think it's a rainy day."
There are no specific dates as to when the shelter will reopen to the public, but Camara said that the protocol for visiting the shelter will be the same as other surrounding businesses, including standard hand-washing and six-feet-apart orders.