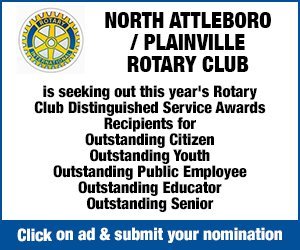 By Max Bowen-max.bowen@northstarreporter.com
As Massachusetts continues to battle the surge in COVID-19 cases, Heath Department Director Anne Marie Fleming said that masks, social distancing, and staying at home need to be maintained.
North Attleborough has 152 confirmed cases of coronavirus as of April 28. Of these, 40 have reported recovering, and Fleming said that number will rise as more cases are processed and will be tracked on the town's web site. Sadly, there have been 13 reported deaths in town. Town Manager Michael Borg said three were North Attleborough residents in long-term care, and eight were residents at Madonna Manor.
Fleming said those hardest-hit by the virus have been those between the ages of 40 and 80. There haven't been too many cases of children afflicted with the virus, but she said this could be because they simply haven't been tested.
"I think we have more kids than have been reported," she said.
Those infected have been contacted by the health department every two days, and Fleming praised the work done by North School Nurses. Initially, her office was making the calls, but as the numbers rose this became much more of a challenge. During the calls, people are asked how long they've been sick, what symptoms they have, and who they have been in contact with.
"We have this cadre of school nurses that are the backbone [of this effort], said Fleming.
Fleming said that as people have learned more about the virus, a sense of calm has resulted. In March, calls to the health department or the North Nurses line were for basic information, and some sounded fearful. Now, callers are asking specific questions or reporting businesses that may not be in compliance with state guidelines. Fleming said that in these cases, the owners can be advised on what they need to do or a cease and desist order can be issued. While some may not feel this is a serious issue, Fleming said that most are handling it well and taking the right steps.
"Massachusetts is doing a phenomenal job with the numbers of testing vs. numbers of positive cases," she said.
Some states have already unveiled plans to re-open businesses, but Fleming said people need to continue social distancing, limiting trips, and other steps to contain the spread of the virus. Even after businesses re-open their doors, these measures will likely remain a way of life for the near future. Cabin fever has become a concern after so much time limited to the home or essential trips, but Fleming said that she's seen a lot of positivity in town, such as lawn signs with encouraging messages.
"Just be kind, there are people having a real hard time with this," she said. "If you know someone having a hard time, call them or check in. We need to help each other through this. Keep that kindness coming."