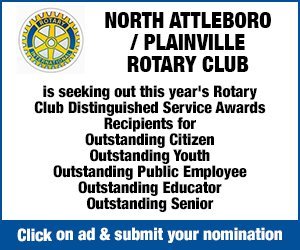 For the week of April 18-25, the North Attleboro Fire Department responded to 88 calls for emergency assistance.
59 of these were EMS related, of which 36 required advanced life support measures.

Four motor vehicle collisions with injuries.

Three illegal burning investigations
On Saturday, April 25, multiple companies from both Attleboro and North Attleborough were required to extinguish a vehicle fire on Route 95 Southbound in the area of Exit 5. No injuries were reported.
On Friday, April 24, multiple companies responded to the area of East Washington Street to investigate a possible fuel leak into the waterways. The Department of Environmental Protection was called in to assist with mitigation efforts after an oily sheen was detected. Several booms were deployed to address the issue.
In the early morning hours of Wednesday April 22, a platoon discovered a potential issue on Chestnut Street while returning from a separate response. Crews quickly determined there was a working fire within a commercial building which soon evolved into a second alarm fire response. Mutual aid companies from five surrounding communities were eventually required to assist with scene control and station coverage while the situation was placed under control.