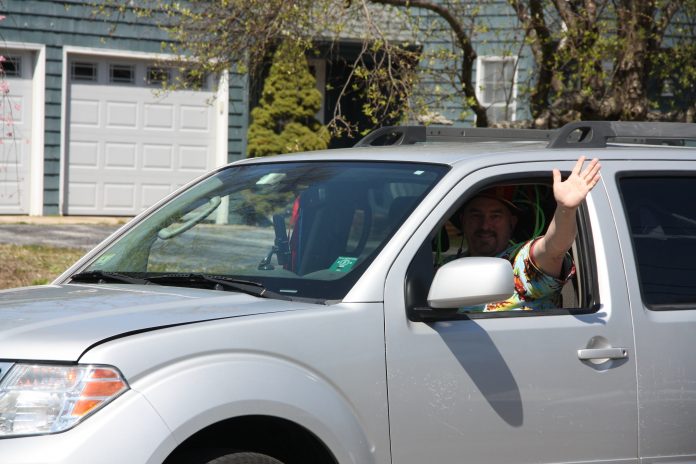 By Max Bowen-max.bowen@northstarreporter.com
The popular Bubble Music Man took his act on the road on Sunday, driving through sections of North Attleborough, Attleboro, and Plainville.
On April 19, these three towns enjoyed the Bubble Drive By Route, arranged by the artist to share some music and bubbles during the COVID-19 pandemic. He began in Plainville in the late morning as part of the town's Fire Department Parade, and later that afternoon drove down several streets in Attleboro and North Attleborough.
The Bubble Music Man waved as he drove by, playing upbeat music with bubbles blowing the entire time. On Cliff Drive, people set up chairs in their driveways or stopped their bikes to watch. The Bubble Drive By ended with two laps around the perimeter of Sturdy Memorial Hospital to pay tribute to the medical workers.