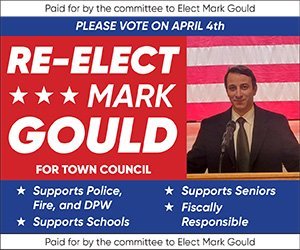 By Max Bowen-max.bowen@northstarreporter.com
North Attleborough has placed a freeze on all municipal hires in an effort to prepare for increased costs related to the COVID-19 pandemic.
At the Finance Subcommittee meeting on Wednesday, April 1, Town Manager Michael Borg announced that the freeze was being put in place, though the town is currently manned at 95 percent.
"We're working every day with the departments to look at and understand the scope," said Borg. "I believe there will be an impact on this and next year's budget."
Borg said the town has spent approximately $38,000 in Coronavirus-related expenses, mostly overtime for the fire department. The Federal Emergency Management Agency is offering a reimbursement of 75 percent of these expenses. There is also potential money in the recent stimulus package, but Borg said the precise details are not yet known.
"We're expecting an additional burden on the community, especially the firefighters," he said.
Borg said that he expects the firefighter overtime cost to increase in the weeks to come. He credited the work done by Fire Chief Christopher Coleman, who in addition to working with the department and municipal officials, has been monitoring two firefighters under a two-week quarantine, checking in on them each day.
"He doesn't miss a beat, he's rock solid," said Borg of Coleman. "We're lucky to have him."
Statewide, there have been 7,738 cases reported, according to the Centers for Disease Control. A total of 8,394 people have been subject to quarantine, of which 3,218 have completed monitoring and are no longer in quarantine. In North Attleborough, 25 cases have been reported, and Borg expects this to increase.