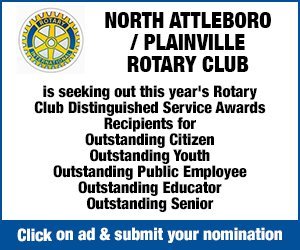 By Max Bowen-max.bowen@northstarreporter.com
Seven of the state's 11 district attorneys have filed an opposition to a petition filed by the ACLU and CPCS to release thousands of defendants from the Massachusetts jails and prisons due to the threat of COVID-19.
In a statement from Bristol County D.A. Thomas Quinn III, the Massachusetts Office of Victims Assistance, the trial court, and local police departments have joined in this opposition, citing the risk to thousands of victims, as well as those still working amidst the pandemic, such as first responders, medical workers, and grocery employees.
"We need to make rational decisions so that there are not grave, unintended consequences from rash and ill-conceived decisions," wrote Quinn in the statement.
The ACLU called for the immediate release of individuals in prisons and jails who, according to the Centers for Disease Control, are high risk of severe illness or death due to COVID-19.
"Time is of the essence and BOP must act swiftly and responsibly to ensure that the 122 facilities in its system housing nearly a quarter of a million people, over 10,000 of whom are over 60 years old, are safe," a statement from the ACLU read. "BOP must act in conjunction with U.S. Attorneys and the recommendations of public health professionals to release those most vulnerable to Coronavirus and to diminish intake of others to reduce overcrowding."
Quinn wrote that correctional facilities have put stringent protocols in effect to protect inmates and staff from the Coronavirus. As of this time, no one has tested positive in the Bristol County jails.
"These facilities have dealt with significant health-related issues in the past and have the expertise and experience to protect the inmates," the statement read.
Opposing the emergency petition are Eastern (Essex) District Attorney Jonathan Blodgett, Plymouth District Attorney Timothy Cruz, Worcester District Attorney Joseph Early, Jr., Hampden District Attorney Anthony D. Gulluni, Norfolk District Attorney Michael Morrissey, Cape and Islands District Attorney Michael O'Keefe, and Bristol District Attorney Thomas M. Quinn.
In a separate statement from the Hampden County District Attorney's Office, the crisis is not cause to abandon the duty of safeguarding the 3.8 million citizens of the commonwealth. The district attorneys prefer that inmates be considered for release on a case-by-case basis in hearings before judges.
"The petition's demands completely ignore the dangers associated with the unconditional release of thousands of pre-trial and convicted inmates, which would come without re-entry planning or subsequent supervision," the statement from Hampden County read. "This kind of spontaneous release would not only endanger crime victims and the public, but also the very inmates being released."
In addition, those released would not be able to take advantage of services provided for those released, including medical and substance use care, and would not be supervised by agencies like parole or probation. The statement reads that the chance of recidivism would increase and jeopardize public safety and place additional pressure on law enforcement and a court system already stretched to ensure public safety.