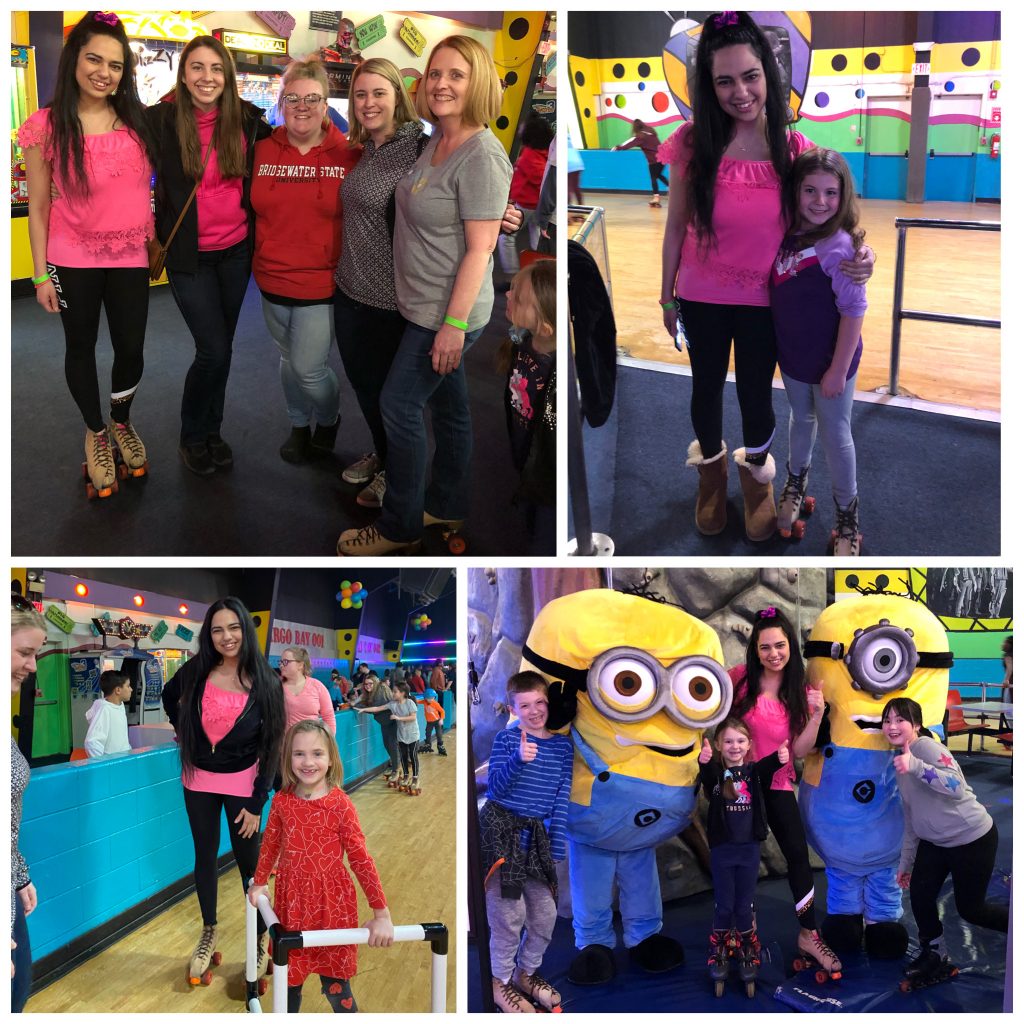 By Max Bowen-max.bowen@northstarreporter.com
EDITOR'S NOTE: The events of this article occurred on March 8, prior to the closure of school due to the COVID-19 pandemic.
Ellena Augoustakis was surprised when United Skates of America called to inform her that she had received a Teacher Appreciation Award.
Augoustakis, better known as 'Miss A' who has taught at the Community School for two years and was a paraprofessional for two, said she had no idea she had been nominated, but what was more unexpected was that she didn't know some of the people who nominated her.
"I saw that several parents had nominated me," said Augoustakis, who teaches first grade. "Some of it was parents whose kids I had and some were parents who saw me at events. I'm always going to different events at the school."
Those who nominated Augoustakis spoke of the way she treats each student with kindness and respect and that she takes the time to speak with parents. Another described her as "kind and fun and has definitely found her calling."
"She even took time out of doing report cards to attend my son's Pinewood Derby," one nominee wrote.
The award included a skate party for the entire school, which was held on March 8. Ellena said 140 students went, along with 38 parents. Augoustakis is from North Attleborough and attended the Amvet Boulevard School. She attends many of the events at the Community School and is also on the PTO. She said that teaching is her passion and treating everyone with respect and kindness is her priority. 
"It was definitely heartwarming and a great way to start the year," she said.