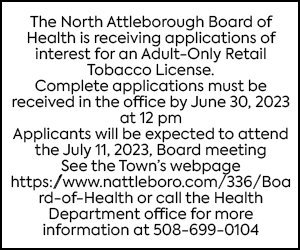 By Max Bowen-max.bowen@northstarreporter.com
Following the closure of North Attleborough Schools for a three-week period, the Community Comets Pantry has been relocated and volunteers are busy packing bags for those in need.
Earlier this week, Community staff packed up the pantry at the school and volunteers transported the food to the Alternative Market. and relocated every item from the pantry in just an hour. There, bags are packed and either picked up at the YMCA or left at the doors of families in town. Sarah Stone, who runs the Fuel for the Weekend program, which is supplied by the pantry, said she is very grateful for the countless people who have volunteered to help, many of them teachers at the Community School. Each student enrolled received double bags on Wednesday, and some families received quite a bit with multiple students in one house. She credited Caitlin O'Donnell, owner of the Alternative Market, for offering to be the pantry's new location.
"People are very generous in this town," said Stone. "I think we can continue. I'm so grateful for the support we've received in donations and offering to volunteer. I received so many requests from teachers offering to help. They miss their students and and want to continue to support students in the district during the closure."
Retired and former Community School Principal Sarah McCracken noticed so many students were coming to school hungry, especially after the weekend. She established the food pantry last February and appointed Stone as manager for the Fuel for the Weekend program.
O'Donnell said that her store is still open as well as hosting the Community Comets Pantry. When Stone called her about the closing of the schools, she didn't hesitate to offer the store as a new location.
"We have a job to do, we have to feed the kids, we have to push forward and we have to do more," said O'Donnell. "We have a communal atmosphere and people have been so kind and generous."
O'Donnell added that nothing has changed at the Alternative Market. Deliveries continue to arrive and staff are thoroughly cleaning everything. Curbside pickup has been offered for those that need it. Alternative Market is offering 10 percent off items in the store that will be donated to the pantry.
"We are open, nothing has changed for me," she said.
Volunteers are packing double bags for each family that requests them, as the future is so uncertain in these challenging times. Stone estimates that around 40 families have made requests for donations.
"We wanted to make sure we gave out a solid amount this week," she said. "Some people are getting quite a bit of food."
One issue has been keeping the shelves fully stocked for all items. Macaroni and cheese and pasta—two staple items in the food bags—have been in short supply, and the large purchases that Stone usually makes have been hard to come by. She is asking the public that when they go shopping, they buy an extra box of pasta and donate it to the pantry.
"We hope to get in enough donations in the next three to five days and see if we can do bags next week," she said. "I think we can."
The Community Comets Food Pantry runs a Facebook page with a link to an Amazon wish list that people can order food from. For more information, email info.fuelfortheweekendprogram@gmail.com or visit facebook.com/communitycometsfoodpantry.