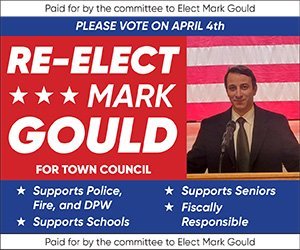 By Max Bowen
max.bowen@northstarreporter.com
Following a decrease in the number of North Attleborough students at Tri-County Vocational School, the town will see a sizable increase in its education funding.
At the Feb. 26 Finance Subcommittee meeting, Acting Town Manager Michael Gallagher said that approximately 68 fewer students from North Attleborough will be enrolled at Tri-County this academic year than in previous ones. This is due in part to the decrease seen state-wide in school-aged children living in the area, said Tri-County Superintendent-Director Stephen Dockray.
Last year, North Attleborough accounted for 30.4 percent of the student body, followed by Franklin at 19.1 percent, said Gallagher. Each district that sends students to Tri-County is responsible for paying a portion the tuition. That portion is determined by the Department of Education based on a number of factors, such as enrollment numbers.
As a result of the decline, the town now has an additional $531,536 for its school budget. A formal decision hasn't been made at this time, but Gallagher said he has spoken with Superintendent Scott Holcomb and the plan at this time is to allocate the money to technology services and curriculum needs.
Dockray said that the school currently has 53 students from North Attleborough, a sharp drop from the 84 that attended last year. Five years ago, 124 North Attleborough youth went to Tri-County. It's been seen in other districts that send students to the school, such as Franklin.
"You always have students who don't stay and leave," said Dockray. "North Attleborough and Franklin are our two biggest districts."
In 2015, a large number of students exited the North Attleborough district following the failure of a $4 million Proposition 2 ½ override, according to Gallagher. The district will still send students to Tri-County if it's determined that the learning environment there is better for them. Parents of seventh and eighth-grade students in the Tri-County communities are invited to annual Career Days, where they can tour the school and learn more about the classes.
"It's not an issue with services, Tri-County is an excellent school," said Gallagher. "They get a first-class education. We couldn't compete with them on vocational programs."