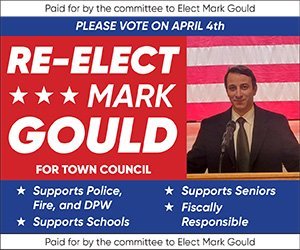 By Max Bowen
max.bowen@northstarreporter.com
In planning their budget for the upcoming fiscal year, North Attleborough department heads are also devising a wish list for future projects.
At its meeting on Feb. 26, the Finance Subcommittee met with heads of the Fire Department, Historical Commission, and Department of Public Works as part of a series of meetings to review the town's Fiscal Year 2020 budget. Fire Chief Chris Coleman said there is enough staff to fill all shifts, but there have been two recent retirements, as well as two more coming soon. In the last year and a half, Coleman said the department has hired 15 new firefighters.
One item in the department's budget is increased funding for additional sets of protective gear so that firefighters can have two. This will allow for one set to be properly cleaned and limit health risks from smoke and chemicals. Among the purchases the department would like to make next fiscal year are a new ladder truck and fire engine. Coleman is also applying for a grant to purchase 10 new thermal imagers, which can be used to locate fires or victims in a building.
"The ones we have are 10-15 years old," said Coleman.
DPW Director Mark Hollowell said he is looking at a number of future needs, such as managing repairs to the wastewater treatment plant, which was renovated in 2014. The project cost approximately $28 million and the warranty has expired. He is also planning a review of water rates and trying to get more residents tied into the sewer system.
"We've not done well on making them [water rates] comparative," he said.
The department has a number of capital requests that have been approved—$200,000 for parking lot repairs, $500,000 for road repairs, and $315,000 for a new front end loader. He is also seeking a new backhoe, estimated at $160,000. An electrical malfunction in the steering column of the DPW's 2009 backhoe caused a fire that destroyed the vehicle.
Susan Taylor, chairperson of the Historical Commission, has requested some repair projects in the next fiscal year for historical sites in town. This includes $14,000 for step replacement and exterior repairs to the Powder House, which third-graders tour each year.
"We previously had bluestone steps, but they didn't weather well and had to be removed," said Taylor. "My goal is to make it more easily walkable."
In addition, she has requested $42,800 for the first phase of repairs to the Holmes Hall—stripping the interior, replacing outdated electrical systems, and doing exterior work. Built in the 1850s and closed in the 1940s, the hall was used for town meetings, weddings, and other events. This project has been delayed for several years, mainly due to a lack of funds.
"We just haven't been able to fund it anywhere else," said Taylor. "A large portion of the budget goes to maintenance and upkeep. Now is a really good opportunity to do this."