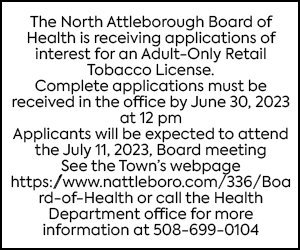 By Max Bowen
max.bowen@northstarreporter.com
It all began with Babe Ruth's famous Called Shot home run in the 1932 World Series.
From there, Scott Russell's book "The Scorekeeper" takes readers on a 100-year journey through the eyes of an array of unique characters. More than a story of baseball, the book—released through Stillwater River Publications in Pawtucket—includes themes of love and magic. The author says he's a big believer in magic, citing a quote included in the book from author Ronald Dahl—"Those who don't believe in magic will never find it."
"I like to think that my stories are pretty much hope and faith," said Russell, a North Attleborough resident.
One of the more notable elements to the book is that it's written in a screenplay format, with detailed scene descriptions that bring them to life and characters with personalities so vivid one would think they're based on real people.
Russell said the concept came about when he was seeing the play "Oklahoma!" which tells the story of farm girl Laurey Williams and her courtship by two rival suitors, cowboy Curly McLain and the sinister Jud Fry. Prior to the show he recalled seeing an incredibly beautiful woman in a wheelchair, and between her and the show, got the idea for the heroine of the story. His other book, "Prophet's End," features a disabled woman who nevertheless looks on the world with boundless optimism.
"I think what makes me a little unusual as a novelist is I'm not concerned with how many books I sell, I'm concerned with the people that read it," he said.
Russell, as the story implies, is a lifelong baseball fan. Growing up in the Bronx, he was a diehard Brooklyn Dodgers fan and would play "from sunup to sundown." He moved to Boston in 1973 and later met Bill "Spaceman" Lee, a lefthanded pitcher for the Boston Red Sox. The two became fast friends, and Lee wrote the foreward for Russell's book.
"Scott Russell is a terrific storyteller," said Lee in his foreward. "'The Scorekeeper' is a perfect example of Scott's ability to effectively spin a yarn."
Russell's writing career began as a baseball statistician, compiling data on how Lee's earned run average changed depending on whether he played on artificial or natural turf. It was later published in the Wall Street Journal and led to others doing similar studies, he said. Russell added that he likes the fact that the entire outcome of a baseball game can change with a single play.
"One pitch can mean the difference in the outcome of an entire game," said Russell. "The magic is within."