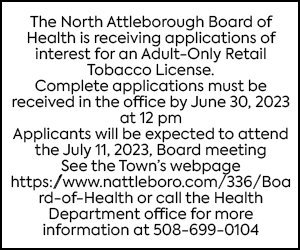 Interested in employment for the U.S. Census, stop by the North Attleborough Senior Center at 204 Elm St. and someone from the U.S. Census will be available and can assist to apply online. This is open to adults of all ages from any community. Stop by on Wednesday, March 4 from 1:30-3:30 p.m. The Census wants to help low income folks in the community. Additionally, the Census will employee some local folks on a temporary basis at a rate of up to $22/hr. This in turn will help the entire community receive as much federal financial support as possible as the funding relies heavily on Census data. The more complete the count the better for all.
An accurate Census allows for the assignment of legislators and representation at the Federal and community levels. Just as importantly, the Census statistics are utilized by communities to receive federal funding and grants for schools, senior assistance, social programs to support community members in need (food pantries and shelters), libraries and public safety. These are just a few of the community resources that receive local federal funding as a result of the Census. An inaccurate Census can potential lead to less resources coming into the community which has a significant impact.
The risk to the community is an inaccurate Census count this year (2020) will lead to under funding and less federal grants for the next 10 years.