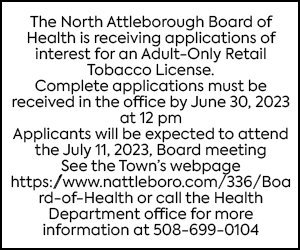 I am proud and gratified to have the opportunity to represent the great people of North Attleborough, Attleboro and Mansfield in the Massachusetts Legislature. Holding a House seat is an immensely important job that requires my time, attention and ability to get things done for the benefit of our district and entire state. So now I am asking all of you to devote a few moments of time and attention to consider a very important race that will be decided in the March 3 Primary.
Our Republican Town Committee chair Catherine Roman is on the ballot for GOP State Committeewoman and I would urge you to take a few moments and consider her credentials. Catherine is a seasoned and devoted political advocate who has brought energetic leadership to local and statewide committees, multiple campaigns and numerous organizations for over 20 years.
In addition to serving as our Republican Town Committee chair since 2013, she is a committed Pro-Life advocate who serves as treasurer of Mass Citizens for Life; has been a delegate for the MA State Republican conventions, and has volunteered to help many other candidates.
In my career, I have time and again encouraged other women to find their talents and passions and go after their goals. I have always believed that by combining a steely determination with a hardworking
style and a compassionate outlook, much can be achieved.
Catherine Roman embodies those virtues and would bring them to the state committeewoman role if elected. The party needs state committee members who will bring determination, strategies and skill to the challenges of expanding membership and candidate recruitment during this vital election year.
Catherine Roman would bring all that and more to the post of state committeewoman. I urge you to consider her on March 3.
Sincerely, Rep. Betty Poirier and Kevin Poirier