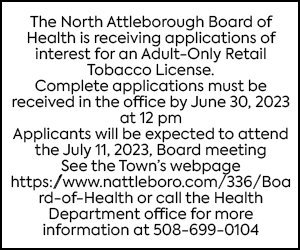 By Max Bowen
max.bowen@northstarreporter.com
An investigation by federal authorities resulted in four arrests Wednesday morning for the alleged importation, preparation, rebranding, and distribution of steroids and laundering of proceeds.
According to information form the U.S. Attorney's Office, David M. Esser, 46, of North Attleborough, allegedly arranged for the importation of large quantities of raw steroids from international suppliers, primarily based in Hong Kong. Many of the orders were for multiple kilograms of product.
According to court documents, Esser allegedly arranged to have the raw steroids shipped to locations within the U.S. Individuals would then process the steroids into liquid form, package it in plastic vials, and shipped the finished products to a stash house he operated in North Attleborough. Esser provided associates with the supplies required for the preparation and packaging of the steroids and made cash payments to them.
Court documents state that the packaged steroids arrived at Esser's house and then shipped to customers throughout the U.S., utilizing several post offices, including Providence's main post office, from which a number of packages were mailed.
In an effort to disguise the proceeds of the sales, members of the conspiracy allegedly moved them from bank account to bank account. Some of the proceeds were used to purchase raw steroid products, trafficking supplies, vehicles, and properties. Proceeds were paid to the members of the conspiracy in cash. Others were made by cryptocurrency.
Members of the U.S. Attorney's Office, Homeland Security, and North Attleborough and Mansfield Police arrested Esser, James McLaughlin, 34, and Alison Esser—aka Alison Shephard, 41—of North Attleborough, and Mason A. Nieves, 27, of Providence, R.I., on Wednesday, Feb. 19. They were arrested on federal criminal complaints charging them with intent to distribute Schedule III and IV Controlled Substances; conspiracy to distribute, possess with intent to distribute and conspiracy to import Schedule III and IV Controlled Substances; manufacturing and distributing Schedule III and IV Controlled Substances; importation of Controlled Substances into the United States; trafficking in counterfeit goods and services; smuggling goods into the United States; as well as wire fraud and money laundering.
The defendants were arraigned and released on an unsecured bond. The case is being prosecuted by Assistant U.S. Attorney Gerard B. Sullivan.