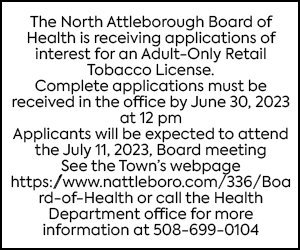 By Max Bowen
max.bowen@northstarreporter.com
In an effort to complete the project at a lower cost and find the best company for the job, the decision has been made to replace the Community School roof next year.
This was among the town's Capital Improvement Projects and would be paid for through a bond. The initial plan was to replace the roof over the summer. However, the Municipal Building Committee said that by mid-March, roofing companies have mostly finalized their jobs for the year. While it is possible to secure a roofer over the summer, the cost will likely be considerably higher. Approximately $1 million would have been bonded for the project.
"We're approaching the time when it gets costly," said committee member Ernest Sandland at the meeting on Wednesday, Feb. 19. "The best bet would be to hold this off to the summer of 2021."
Sandland said the committee could begin the process in late summer/early September and go out to bid in October or November. Infrared testing and core samples of the roof to see the full extent of the damage could be done during the summer.
School Superintendent Scott Holcomb didn't object to a delay of the project, saying the school can last another season. A number of repairs have already been done, mainly to seams that have split, causing leaks.
Director of Facilities Kyle Kummer said the roof has several leaks which his department has dealt with. Over the last two months, some leaks have been seen in the school's gym and others in the hallways. Approximately $4,500 has been spent repairing the roof at the Community School this year. Air testing has been done at the school by the Mass Department of Public Health which has showed that the air quality could be at risk.
"We don't know what's underneath there," said Kummer.
The last significant roof project at the North Schools was in 2009, when the Martin School saw a partial roof replacement. Sandland suggested that the school administration develop a budget for potential roof repairs. Acting Town Manager Michael Gallagher will draw up a Request for Proposals, after which interviews will be conducted with potential companies to complete the project.
The matter was also discussed at the Town Council meeting on Feb. 24. Much of the council expressed their disappointment in this news. Councilor Justin Pare said the roof was the biggest of the capital improvement projects.
"This is not something we are happy about," he said.
Gallagher said he was just as surprised by the news that the roof could not be replaced this year.
"This is a missed opportunity," said Gallagher.
Speaking after the meeting, Gallagher said the town has until May to go out to bond on the projects, which gives time for a different one or more than one to be chosen. The Town Council will need to approve any changes to the list of projects.